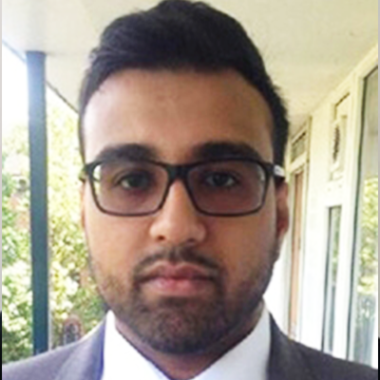 Business Advisor and Client Engagement Officer | Sinote Consulting
Accounting with Management BSc (Honours) - 2015
The most valuable skills I've developed are communication, negotiation, and professional and being able to transfer academic skills to real-life issues.
What are you doing now?
I am a senior executive and board member of a medium management consulting firm undertaking management consultation, advisory, accounting and talent development programmes.
What did you find most valuable about your course at Westminster? How did the skills you learnt during your degree help you to shape your career?
The most valuable skills that I've developed are communication, negotiation, and professional and commercial acumen to transfer academic skills to real-life issues.
What was the best thing about being a student in London?
The best thing had to be the access to the best culture of the UK, from its iconic landscapes to its theatres, galleries, fashion and bank of knowledge hubs. But the best abstract thing has been the ability to meet fellow peers from different cultures and countries that truly enriches a student's personal life for the future.
What extra-curricular activities did you participate in that enhanced your time at the University?
I was the co-founder & president of the Accounting, Finance & Investment and Trading Society. Moreover, I was also the Finance Manager and Managing Director at Westminster Business Consultant – a student-run University consulting company, with which I travelled to over 30+ countries representing the University. I also had the honour to represent and enhance the student life experience, be a committee member of the employability board, a Course Leader and volunteer for open days.
What advice would you give to someone thinking of pursuing a similar career?
The advice I would give is; listen, learn and ask questions to your lecturers but also other respective departments and services at the university. The university has a bank of knowledge and services that can help you to attain the career you want.
Why would you recommend Westminster as a place to study?
It is at the heart of London, all the campuses have a rich history and have world-renowned lecturers and industry leaders giving advice. Tutors and lecturers and the University itself are there to assist and support students to ensure that they are equipped with the best skills for the professional world.
Is there anything else you would like to tell us?
Anyone who is reading this, I would say attend the University of Westminster as it has made me and I know it will also make you into a professional and confident individual. I want to be an alumnus that helps my fellow peers and as per the case, if you ever need advice just contact me anytime!