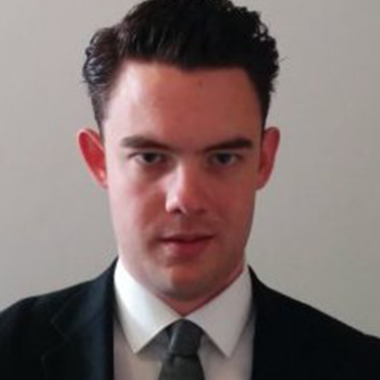 Client Services Associate | Fisher Investments Europe
Investment and Risk Finance MSc - 2015
I have really benefited from learning how to think critically and to know what questions to ask when evaluating an investment opportunity.
What are you doing now?
I'm a Client Services Associate at Fisher Investments Europe which entails supporting Investment Counsellors and preparing analysis material for them.
What did you find most valuable about your course at Westminster? How did the skills you learnt during your degree help you to shape your career?
I think it is really a mixture of everything. Besides the overall functioning of the financial markets, I have really benefited from learning how to think critically and to know what questions to ask when evaluating an investment opportunity. Seeking a career in wealth management, I am definitely making use of concepts learned from the Modern Portfolio Management module. But overall it is really a mixture of all the subjects.
What was the best thing about being a student in London?
London can create a lot of opportunities for you if you seek them. Besides from impressive cultural and nightlife opportunities, you will also find plenty of networking and career development opportunities. One example is the university's cooperation with Bloomberg, which means you are invited to a lot of finance related events in London, further improving your career opportunities.
What extra-curricular activities did you participate in that enhanced your time at the University?
I was working as a student assistant with the Bloomberg terminals in Westminster Business School's Financial Markets Suite. I also made great use of the library and lab facilities and participated in a range of Bloomberg events, all of which has later been greatly appreciated by my employer.
What advice would you give to someone thinking of pursuing a similar career?
London can be a tough place to seek a career in finance. There are plenty of great opportunities, but also a lot of competition. I think it would be helpful to identify early on what area you would like most to work in and then focus on that. London offers many opportunities in further education and networking and making use of that can really help your career and set you apart in the competition.
Why would you recommend Westminster as a place to study?
Westminster seeks to emphasise both academic and practical aspects in the teaching and I think the practical aspect is particularly valued by employers. The staff and professors are very approachable and you can talk with them about anything from exam worries to career advice. Westminster further offers everything you need in terms of facilities and you can basically live on campus!
Is there anything else you would like to tell us?
The time at University can be used for many other things than just studying. I have really enjoyed the social life around the studying, and the networking opportunities that came with it. It has also been a great time for me to learn other things such as coding. Lastly, it also provides an opportunity to prepare you for your future career and gives you some time to think about where you would like to go next.