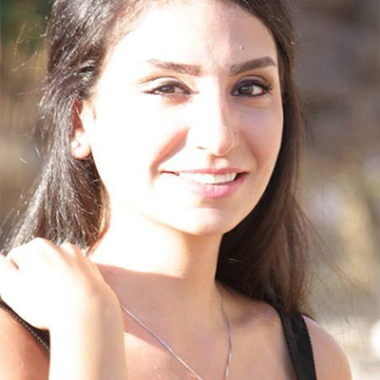 HR Business Partner | Gingko People
Human Resource Management MA - 2015
Believe in yourself, believe that your degree will make you think differently and stay open to new ideas.
What are you doing now?
I am helping organisations bring happiness and more productivity to their businesses through my role as HR Business Partner in Gingko People.
I work with managers to help them look after their staff and help them explore and develop their potential and competencies.
What did you find most valuable about your course at Westminster? How did the skills you learnt during your degree help you to shape your career?
Employment law, employee relations, developing and delivering training and learning how HR can bring balance to organisations and make a difference.
I learnt how to research and build my knowledge in HR and to keep updating it consistently.
What was the best thing about being a student in London?
The international experience in London is great. I met people from different countries, backgrounds and industries. I learnt how diversity is a benefit and that businesses can be professional and profitable but still fun!
What extra-curricular activities did you participate in that enhanced your time at the University?
I participated in the mentoring programme, internship programme and different skills development workshops. I also started working in the second semester and gained a rich experience.
What advice would you give to someone thinking for pursuing a similar career?
Believe in yourself, believe that your degree will make you think differently and stay open to new ideas. Having a Master Degree in HRM will open new career opportunities for you. You will feel confident about your HR knowledge and will be able to contribute more.
Is there anything else you would like to tell us?
I am an experienced HR practitioner having worked closely with executive management in large financial and pharmaceutical organisations through to owners of small to medium-sized businesses. I deliver strategic people plans and lead the HR agenda delivering bespoke HR services covering policies and procedures, legal contracts, systems and processes, performance management, training and development, employees engagement and recruitment. A resilient and strategic thinker balancing the employer and employee needs to achieve happy, healthy and profitable business relationships. I believe every organisation is different, every individual is unique and HR is there to help organisations excel through best engaging their people talents.