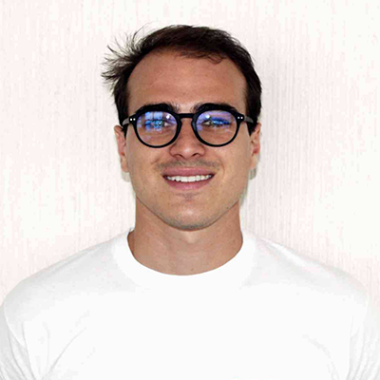 Founder | The Food Detective
Business Management - Entrepreneurship BA - 2015
The course is well-designed and the people you meet shape your network for a lifetime.
What are you doing now?
I am launching my second food and beverage start-up in Geneva since I sold my first one. This new project is called the food detective (thefoodetective.com.) It is a bit like Uber or Airbnb and our goal is to provide an online platform to match restaurants and foodies and create a marketplace through our online food store.
What did you find most valuable about your course at Westminster? How did the skills you learnt during your degree help you to shape your career?
Practice was the thing I valued the most during my course but also the fact that we were obliged to reflect on our entrepreneurship project all the time.
Why would you recommend Westminster as a place to study?
The course is well designed, students get to choose some of their courses during Year 2 & 3 making the entire experience more exciting. Plus the amount of people you meet across all campuses shapes your network for a lifetime.
Finally, the very central position enables students to interact with the entire city easily.
What was the best thing about being a student in London?
London is the only city in Europe where everything is possible! The fact that there are so many people from so many cultures and so many places to go makes you the guy from the future when you come back to whatever country you're from. In London, everything already exists and has already happened, so if you get to understand that correctly you can then apply it to every place you'll go in the world.
What extra-curricular activities did you participate in that enhanced your time at the University?
During my second year of studies right after being accepted at Westminster Business Consultants where I worked for 3 months, I founded the Westminster Entrepreneurial Society.
What advice would you give to someone thinking of pursuing a similar career?
Don't be limited by societal issues and work hard for what you believe in.