Dibyesh Anand's international scholarly reputation for contemporary politics and the international relations of Tibet has enabled him to positively impact on its fragile situation within China and in exile in India and in the West.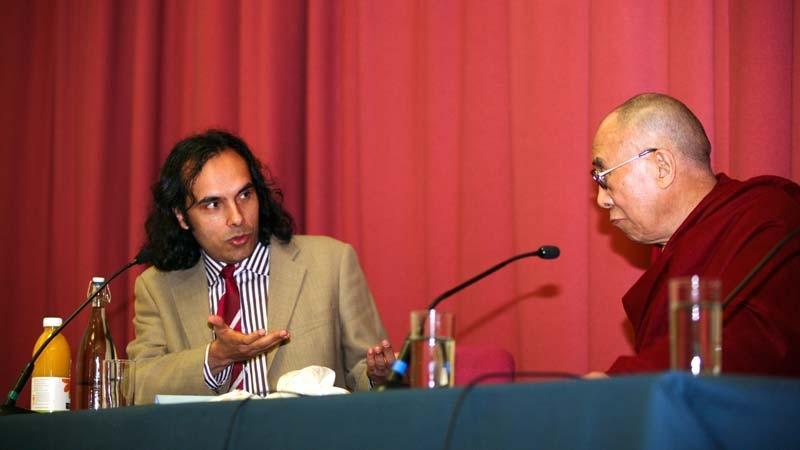 While China occupies Tibet, seeking to convert it into 'China's Tibet', University of Westminster's Dibyesh Anand asserts that Western ideas and practices are equally complicit in the Chinese control, contrary to the widely held myth of the West as an observer of the occupation.
Anand's research concentrates on three themes, each contributing to the impact he has had on public policy and debate: the role of the West in the international problem of Tibet, China's policies and practices to legitimise its control over Tibetans, and Tibet and the Dalai Lama as factors in India-China relations.
Coming to prominence in 2008, following protests in Chinese-controlled Tibet, giving interviews and comment to major international media (BBC TV, Al Jazeera, New York Times, and the Times among others), Anand has become a sought after commentator on Tibet's political issues. His international profile increased further when he publicly spoke out in support of the Karmapa Lama (the second highest ranking Tibetan religious leader in exile in India) who in 2011 was accused of being a Chinese spy in Indian media and then subsequently cleared by the Indian Government.
Respected by all sides in the dispute over Tibet, Dibyesh Anand's research has been published and cited worldwide, prompting invitations from governments, think tanks, organisations and institutions – including in China, India and the Tibetan Government in Exile in Dharamsala– to discuss and help influence policy.
Anand is now focusing on the China-India border dispute, again establishing himself as a significant commentator on the issue. Last year his reputation was reinforced by the Dalai Lama's appearance and only public talk in the UK, at the University of Westminster.
I worked closely with him (Anand) during His Holiness the Dalai Lama's visit in 2012. Dibyesh's prolific and objective research and his ability to engage with the Tibetan communities in London and India on various vital issues including challenges of survival and democratisation, self-immolations and non-violent protests are admirable and helpful.

Mr Thubten Samdup, UK Representative of His Holiness the Dalai Lama, Office of Tibet, London
Explore more
Supported by: Universities China Committee of London, British Academy, British Association for South Asian Studies