The Genocide and Genre film research project has made a major impact in the realms of civil society, cultural life and public discourse in Indonesia and elsewhere internationally.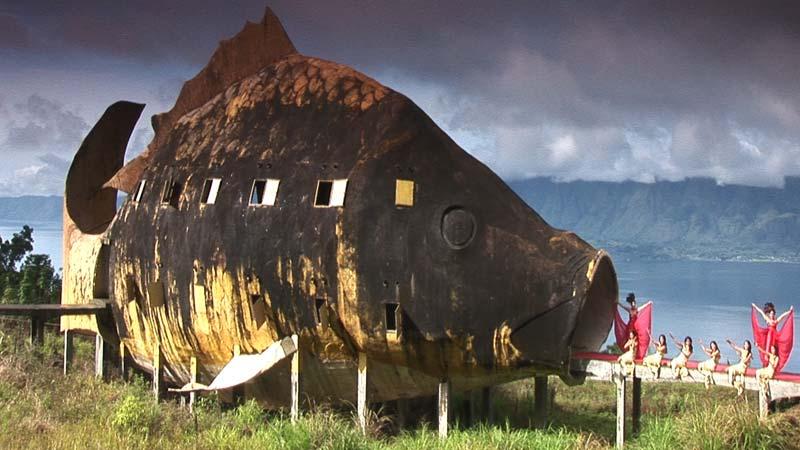 The major output of the Genocide and Genre project, the nonfiction film The Act Of Killing, has broken the official silence over the 1965–66 Indonesian massacre of between 500,000 and 2.5 million alleged communists, intellectuals, trade unionists, and the ethnic Chinese. Due to its artistic and commercial success, it has attracted significant attention from the international media, as well as political and cultural commentators. In collaboration with key Indonesian human rights groups, historians, survivors organisations, art institutions and journalists, the team developed material to open the door for reconciliation and resolution, greater government accountability and freedom of expression.
The Act of Killing made public both perpetrators' and victims' narratives. No perpetrators have ever been brought to justice and this part of Indonesian history was 'erased' from public life. It has initiated and increased the effectiveness of Indonesian government accountability and deepened public understanding, achieving a major stage en route to an open discussion of Indonesia's history.
Over 500 screenings of the film in 93 Indonesian cities took place in the last year. Authorities have cancelled some screenings and blocked websites connected to the film, but there are constant requests for more. The most important to date was the first screening for journalists which led to a special edition of the Indonesian leading news magazine, Tempo, in which the events of 1965–66 were reported for the first time, the Indonesian National Human Rights Commission has since declared the 'communist' purge in 1965–66 a crime against humanity. It also resulted in a documentary 'Indonesian Killing Fields' produced by Al Jazeera Asia TV for the Indonesian market.
The first Indonesian TV report about the film was aired from the Berlin Film Festival in February 2013, where The Act Of Killing won the Audience Award for Best Documentary, the first time that the events were critically discussed on public TV.
I have not seen a film as powerful and surreal and frightening like this in at least a decade.

Werner Herzog, film director
Who's involved
Explore more
Supported by: AHRC, University of Westminster New Directions Fund and Research Leaders programme, EU MEDIA, Ford Foundation, Nordic Film and Television Fund, Danish Film Institute, Norwegian Film Institute, Danish International Development Agency