On 11 December, the BBC Concert Orchestra performed 'Wildfire' by Professor Shirley Thompson, Composer, Artistic Director and Professor of Music at the University of Westminster, live at the Wonderland Christmas Concert on BBC Radio 3.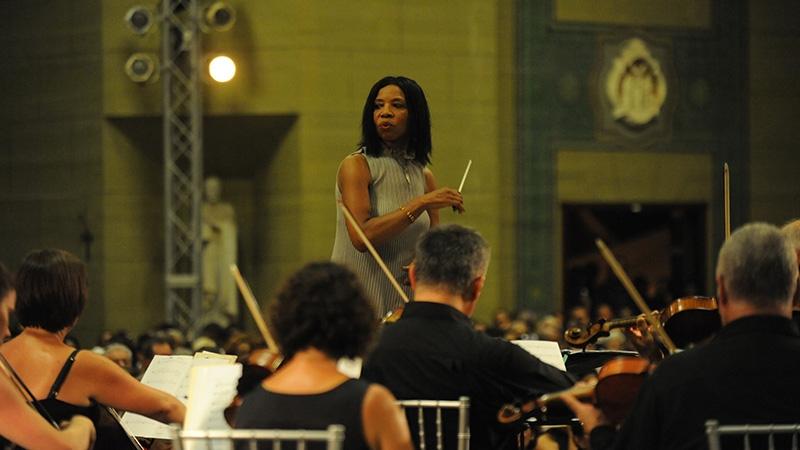 The concert, which was presented by Penny Gore, saw the BBC Concert Orchestra perform works by Professor Shirley Thompson, Finzi, Pook, Rautavaara and McCabe live at the Watford Colosseum. Professor Thompson's piece is part of major research as it is taken from her Heroines of Opera series, a ground-breaking opera cycle that radically changes the conventions of opera. 
Professor Thompson was awarded for the Heroines of Opera series by the prestigious PRS Foundations' Composers' Fund. The series highlights historical stories of female icons of African heritage as well as creating strong female leads, rather than the conventional femme fatale which is deeply-rooted in the opera cannon. 
Professor Thompson has had many successes in her music career to date, from being the first woman in Europe to have composed and conducted a symphony in the last 40 years to being named as one of the top most influential Black people in the UK on the Powerlist 2021. 
Talking about the performance of her piece, Professor Shirley Thompson said: "I am very excited and highly delighted that my piece, Wildfire, has been chosen by the BBC Concert Orchestra for their Christmas Wonderland event. To obtain a symphonic performance by a world-leading orchestra is a dream for any composer. Through this time of the pandemic, orchestral performances have been scarce, so obtaining a performance currently is even more special. I hope that everyone enjoys the music."
Listen to the performance on BBC Radio 3.
Learn about Music courses offered at the University of Westminster.