The University's Alumni Relations Team have sent out their yearly Seasons Greetings e-card for the festive season with an animation created by a Westminster student.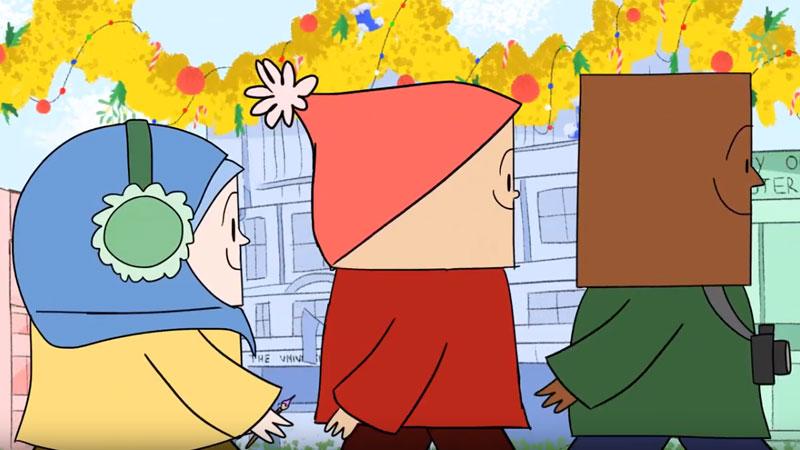 This year's e-card is a 30 second animation video created by Aisha Boudjillouli, a third year Animation BA Honours student, in partnership with the Creative Enterprise Centre (CEC).  The 'puppet' animation, which was created using Adobe After Effects, sees students from different campuses coming together to open a Season's Greetings card. 
Boudjillouli came up with the idea of an envelope passing through the University to reveal the season's greetings message. After drawing up some designs, she created the animatic (a timed storyboard) for what she planned to animate and set to work on the backgrounds for the shots. After she animated everything, Boudjillouli composited the animations onto the backgrounds, then added music. 
Each year, the University's Alumni Relations team send out a festive e-card to the alumni community to wish them a happy holiday and thank them for their ongoing support. This year, the e-card has also been circulated to staff and students ahead of the Christmas break. 
Westminster's 180,000-strong alumni community is intrinsic to the University's mission. Thousands of our alumni dedicate their time and support, through volunteering or giving generously, to help students reach their potential. The Season's Greetings e-card is one way that the University can recognise and thank these individuals for their dedication.
The Season's Greetings video is available on the University of Westminster Alumni Association's YouTube channel. For last year's festive video e-card, the Alumni Relations team visited different campuses to ask students what this season means to them.
Boudjillouli said about the process: "it was nice taking a break from my University work to focus on something a little more festive and get in the mood for the Christmas break. I don't often get to work with graphic animation these days, so it was a lovely chance to have fun drawing up characters and backgrounds."
Watch the video on the Alumni Association's YouTube channel.