Scientific experts from the School of Life Sciences at the University of Westminster have started working on a voluntary basis in the government's new COVID-19 testing facilities in order to contribute to the 100,000 tests a day target.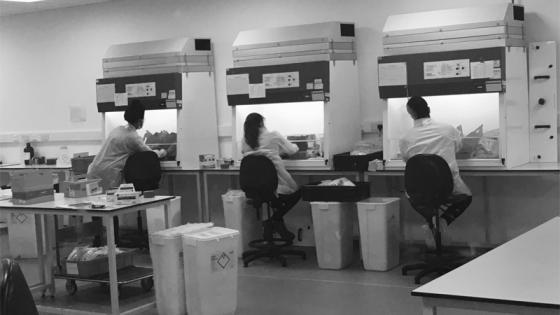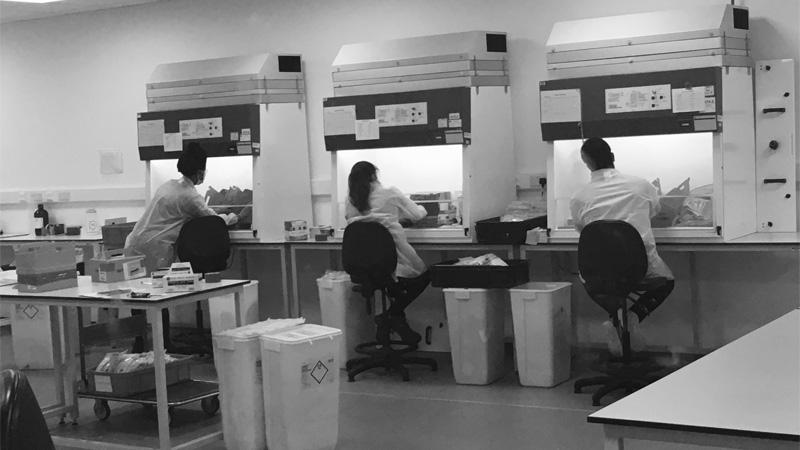 Having previously 'loaned' specialist equipment to the new testing laboratory in Milton Keynes, the School of Life Sciences has now seen several of its scientific experts volunteer their services to this testing laboratory as well as to laboratories on other sites around the UK.
The University of Westminster trains large numbers of the UK's and the world's testing and diagnostic facility experts and has found itself in a good position to contribute to the fight against the virus.
The Milton Keynes laboratory, hosted by the UK Biocentre, is one of three new Lighthouse Labs created to increase the country's capacity to test for coronavirus. As part of the biggest diagnostic testing network the country has ever seen, the laboratory is playing a significant role in defeating the virus. 
Universities, partners and other institutions have loaned UK Biocentre robots and other equipment to enable samples to be tested on an industrial scale. In addition, more than 100 volunteer expert scientists - drawn from industry and academia - have been recruited to support the truly historic effort.   
Dr Tony Cox, Chief Executive of UK Biocentre, said: "I am enormously grateful to all the scientists, including those from the University of Westminster, who have volunteered to come and work at UK Biocentre to support the national testing effort. It is only with such generous support that we are able to test COVID-19 samples at scale. I would like to thank all the colleagues from the University who are working with us at this very important time."
Professor Brendon Noble, Head of Life Sciences at the University of Westminster, said: "We were pleased to help support the testing target through loaning our equipment and we are now delighted and proud that a number of our expert academic and technical staff have volunteered to share their expertise in the testing laboratories and within the NHS.
He added: "70 per cent of all medical decisions are based on laboratory tests carried out by Biomedical scientists. Many of our students train with us to become those Biomedical scientists or the research staff that will develop solutions to many of the world's most challenging health issues."
The School of Life Sciences at the University of Westminster is a central London training and education location with links to NHS laboratories as well as pharmaceutical, nutraceutical and nutrition, and health-focused organisations.
To learn about the University's COVID-19 appeal, which is supporting vulnerable students impacted by the crisis, please click here.
Find out more about the courses taught in the School of Life Science through our Online Open Days.