The University of Westminster's School of Life Sciences has transferred some of its high-tech equipment to the Government's new COVID-19 testing unit in Milton Keynes, in a bid to help the UK fight the current Coronavirus crisis.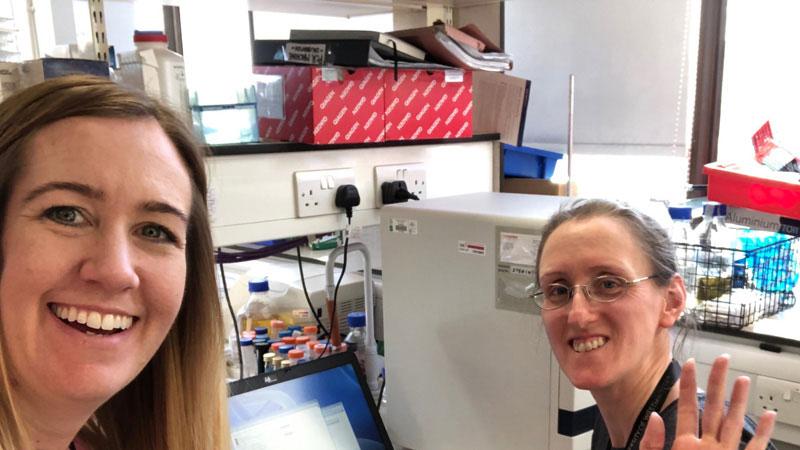 The UK Biocentre aims to supplement the Public Health England and NHS target of 25,000 tests a day with a further 100,000 tests a day using a Polymerase chain reaction (PCR) based assay. PCR is a laboratory technique used to make multiple copies of a segment of DNA allowing scientists to take a very small sample of DNA and amplify it to a large enough amount to study in detail.
The University of Westminster's equipment is capable of undertaking the new test and contributing to this important method of limiting the transfer of the disease.
Head of the School of Life Sciences, Professor Brendon Noble, said: "Testing individuals is absolutely crucial to our ability to slow the spread. When we don't know if we have the virus, we don't know how to change our behaviour, and this is so important. Healthcare and key workers are currently being sent home if they show any symptoms at all but could possibly continue working if they tested negative."
Dr Mohammed Gulrez Zariwala, Assistant Head of the School of Life Sciences, added: "The School plans to expand its contribution to the fight through donations of critical protective equipment to hospitals and a volunteering scheme for some of our expert colleagues. We are pleased to have been contacted by the Prime Minister's Office with this request."
The School of Life Sciences occupies modern laboratories in the heart of London with excellent facilities supporting cutting edge research in a number of disciplines, including molecular and cellular biology, fermentation and biotechnology, and human health and performance.
Notable examples of internationally recognised research within the School include, but are not limited to, research on biopolymers and nanotechnology, obesity, cancer, inflammation, human exercise performance and ageing, nutraceuticals, nutrition, global public health, and social prescribing.