On 23 November in collaboration with Cre8ing Vision, the University of Westminster was the location for the tenth edition of The Ultimate Seminar to educate attendees about the music business.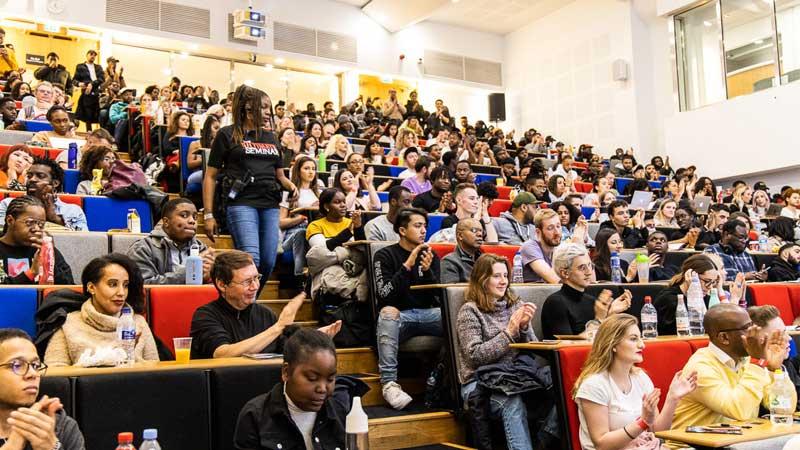 Over 40 speakers attended the event this year, including label bosses, marketers, leading artists and A&R heads at renowned record labels to discuss their experience and help attendees gain invaluable industry knowledge.
Throughout the day, seven panels took place, as well as a one-to-one consultancy session organised by Cre8ing Vision to allow guests to receive direct professional advice. Panels included "Knowing Your Business", which focused on the new economy that is growing outside of the older conventional music business, and "In Conversation With", which featured Artist Managers and A&Rs discussing their journey and successes in the music industry.
Additional panels throughout the day included "Major Mindset", which discussed independent and major labels, outlining the differences between the two and the different journeys involved in both routes. The "Great Expectations" panel drew upon 'breaking an artist' and the analytics of a data-driven industry.
Talking about the event, Assistant Head of School and Principal Lecturer for Music Law and Business Kienda Hoji said: "The success of this year's Seminar was better than ever. The Ultimate Seminar has over the years become an incredibly important event in the music industry calendar. It's become a very rare opportunity to hear from some of the most influential players in the global music business. 
"The University has supported this annual event for six years of its ten-year history. I was delighted that Cre8ing Vision chose to hold the seminar here again. I hope we can support this amazingly valuable event in the future. It's is a real example of widening participation in providing high value knowledge to students and public attendees alike and is aligned with our long history of teaching Music and Music Business. 
Cre8ing Vision aims to provide people with first-hand insight into the music, sport and creative industries. They encourage young adults to be confident in their future success by running a series of seminars, educational programmes and internships.
The University of Westminster works to support innovative programmes that help educated and inspire the next generation of leaders.
Find out more about Music courses offered at the University of Westminster.
Learn more about the Creative Enterprise Centre.