Winners of the Creative Enterprise Centre's (CEC) Big Idea Competition have been announced.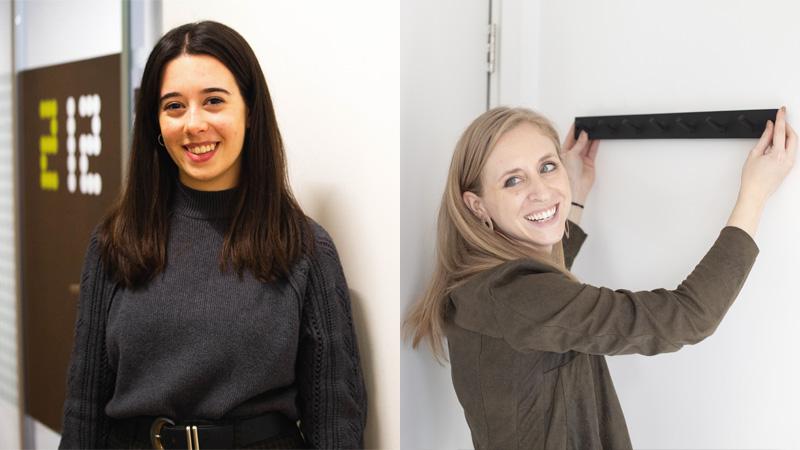 The winner of the Ideation category is Bea Pocini-Fearfield, from the Business Management (Entrepreneurship) BA Honours course, who founded Clessidra, an ethical womenswear company designed to allow women to purchase clothing based on their body-shape, rather than an unstandardised number. Pocini-Fearfield received £3000 as part of the award, which will be used for developing samples and running a pilot test in the Autumn before launching in 2021. She received an additional £500 as one of the Viral Idea Prize winners, chosen through online voting.
Pocini-Fearfield said about her win: "I think I'm still a little bit in shock. I really wasn't expecting it, but it felt amazing to have all the hard work that I've put into developing the business recognised. I've had so much support along the way from my partner, friends, family, and my university teachers, especially my course leader, Irene Brew-Riverson, who I don't think I would have entered this competition without. I'm really happy to be making them proud. Winning the competition has given me the confidence and validation I think I needed in order to move my business to the next stage and I am so excited about where this journey is going to take me."
The winner of the Acceleration category is Emily Eby, from the Interior Design MA, who created NUA x DESIGN, a start-up online home furnishing platform offering customisable interior design services. Eby received £6000, which will be used to add new features to their website as well as invest in marketing initiatives and training materials for the expansion of the design team.
Eby said about her win: "This is NUA's first big win, so I am thrilled to have won the competition. I couldn't have made this much progress on NUA x DESIGN without the support of so many people, including my fellow finalists. We've been on a great journey together and I can't wait to see how all of our businesses progress. Winning the competition has given NUA x DESIGN more validation and gives us the confidence needed to progress forward with our business plans."
eMUAC+ was the runner up in the Ideation category and received £1500, while finalists Motional and RAAD were awarded £500 each. The runner up of the Acceleration category, Manimekala received £2500 and finalists Football Time and Rescued by Nature were awarded £1500 each. Football Time won the second Viral Idea Prize, receiving an additional £500. 
The Big Idea Competition is sponsored by Santander Universities UK and organised by the University's Creative Enterprise Centre (CEC). The competition encourages students and graduates to develop their entrepreneurial skills and realise their business idea. It is delivered with support from Experience Haus.
The competition judges were Professor Malcolm Kirkup, Pro Vice-Chancellor and Head of the Westminster Business School, Amit Patel, Creative Director at Experience Haus, Kay Kukoy, Founder of Purposeful Group, Zahra Hadi, Product Developer at Nurture Brands, and Yantisa Vladimirova, Enterprise Engagement Manager at NACUE. The judges conducted a Q&A and gave expert advice to the finalists.
The final also included a talk with Malvin Onu, the 2019 winner of the Big Idea Competition and founder of RunTrack Sports, who talked about his entrepreneurial journey and start-up success since winning the competition last year. 
Sheila Birungi, Manager of the Creative Enterprise Centre (CEC), said: "It was a great feat to finally host the Big Idea Final after having to postpone it in March. All the finalists did an amazing job rising to the occasion and showcasing their brilliant businesses and entrepreneurial skill sets after many weeks of time and hard work on developing their pitch decks and business concepts. It was also great to see the support and engagement from the finalist's family and friends, and the wider Westminster community. We started the Big Idea Competition to showcase and encourage Westminster's entrepreneurial talent and potential, and we look forward to next year's competition."