The Law Development Conflict Research Group is hosting a series of ten discussions within the Third World in Theory study group about the theoretical issues in researching the Third World.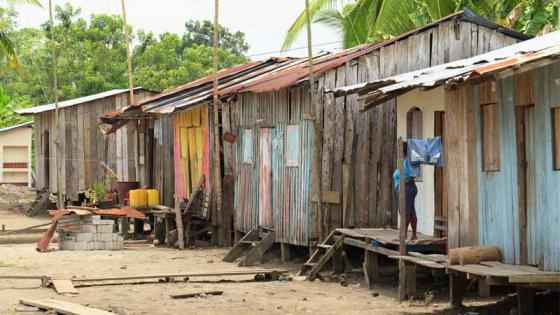 The Third World in Theory group focuses specifically on theoretical problems in analysing and understanding Third World societies. They study a diverse range of orientations and approaches to problems of neo-colonial societies in different disciplines. 
The group has previously hosted the first event of the series, with Angelica Silva, Senior Lecturer in Applied Management and PhD student, leading the discussion on Aimé Césaire's 'Discourse on Colonialism'. Silva's research interests include decolonial epistemologies, energy and ecofeminism. 
The second session, taking place on 31 October, welcomes Shailza Sharma, leading the discussion on Thomas Sankara's speeches on the Burkina Faso Revolution. Sharma is a qualified lawyer from India, having completed her masters in International Politics from SOAS and is currently enrolled for her PhD at the University of Exeter. 
Dr Andy Higginbottom will be leading the third discussion on 21 November on Rosa Luxemburg's 'The Accumulation of Capital'. Dr Higginbottom lectures at Kingston University and through his research into Marxist political economy, he supports movements fighting extra-activism, neo-colonialism and oppression. 
On 5 December Amanda Latimer, an activist and graduate student will be discussing Quijano's 'Nationalism and Capitalism in Peru'. Latimer's work focuses on the crisis of labour globally, underdevelopment and imperialism. She also teaches Latin American Politics and International Relations at Kington University.
The series is back in 2020 with Carlos Mosquera, an activist and member of the editorial board of the Journal of Labour and Society, and João Carvalho, an educator, activist and podcaster on 6 February. They will be discussing the relevance of Jose Carlos Mariátegui for the Latin American Marxist thought.  
Connor Hayes, a graduate student in Sociology, will be leading the sixth session on 27 February on Linda Smith's 'Decolonising Methodologies – Research and Indigenous Peoples'. Hayes' research includes philosophy and comparative political theory. 
The seventh session is led by Dr Adrija Dey, a British Academy post-doctoral research fellow at the SOAS South Asia Institute, who will be talking about Spivak's 'A critique of postcolonial reason: toward a history of the vanishing present'. Dr Dey's research is titled 'Gender Based Violence in Indian Universities: A study of campus life, student activism and institutional responses'.
Cengiz Gunes will be leading the eighth discussion on 14 April about Ocalan on 'Kurditan, Women's Revolution and Democratic Confederalism'. It is a profound and necessary reading bringing the Kurdish struggle to the academic discussion. Gunes is an associate lecturer and honorary research associate in politics at the Open University. 
The ninth session will be led by Kevin Okoth on Wilderson's 'The Black Liberation Army & the Paradox of Political Engagement'. Okoth is an independent writer and researcher, holding an MPhil in Political Theory from the University of Oxford. He writes about imperialism and 20th century anti-colonial struggles. 
The series will end with Dr Radha D'Souza discussing Uberoi's 'The European Modernity: Science, Truth and Method'. Her research includes social theory and comparative philosophy, writing on law, development, colonialism and imperialism.