Students from the Interactive Media Practice MA course recently participated in a three-day virtual web developers conference with Google.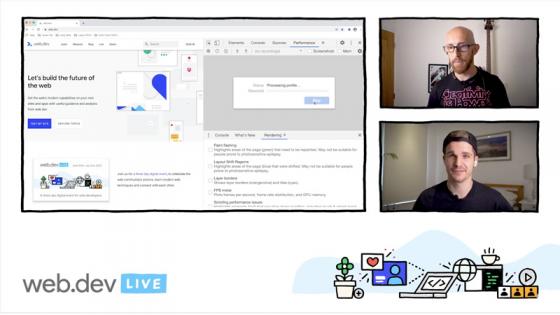 The conference, called 'web.dev LIVE' involved the wider developer community from across the world with sessions delivered by a series of industry professionals leading the web technology frontier. 
The exciting sessions provided attendees with an insight into methods, bridging the gap between research, strategy and execution to solve problems. A key highlight of the conference was the ability to make the web more open for developers to innovate. 
Raghad Al Hasawi, a Westminster student who attended the conference , said: "This was a fantastic opportunity to engage with industry professionals and the community of web developers - as my major project is to highlight and develop a progressive web application and chatBot, enhancing my knowledge on the topic made me more confident with my project. The three-day event really assisted me with developing my own project with strong awareness of global accessibility."
The Interactive Media Practice MA course is an innovative interdisciplinary digital Master's course, with a maker's mind-set, focusing on digital first, combining a range of creative technologies from VR, AR, IOT, Design Thinking to building powerful digital solutions, developing the next generation of student talent, fit for the digital age and industry 4.0. The programme is recognised in launching alumni into world-leading organisations particularly within science, technology and design industries.   
Speaking about the web dev conference Savraj Matharu, Digital Innovator and Programme Director for the Interactive Media Practice MA course, highlighted the importance of making the web more accessible: "This three-day conference was a fantastic opportunity for our students to engage with a global web community from developers to designers. The second day focused on how Google is making the world wide web more accessible particularly during the COVID-19 pandemic. Web accessibility has been a key theme and hot topic since 2000, recently re-emerging as the world has gone global digitally."
He added: "It is important to support young people and provide opportunities to enrich our student learning during an uncertain time. The feedback from our students has been great and we welcome more of these types of opportunities to inspire and motivate during a turbulent time."
Find out more about the Interactive Media Practice MA course.