Doug Specht, Senior Lecturer and the Director of Teaching and Learning in the School of Media and Communication at the University of Westminster, has been elected to the Royal Geographical Society's (RGS) Digital Geographies Research Group Committee.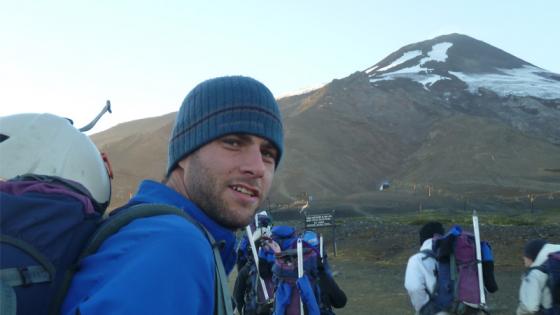 He has taken up the role of Prize Coordinator on the managing committee for the RGS Digital Geographies Research Group (DGRG) where he will oversee the launch of a new dissertation prize which celebrates excellence in digital geography research and digital methods.
The DGRG is an academic research group which is part of the RGS with the Institute of British Geographers (RGS-IBG). They provide a platform for people to interact and discuss digital geographies. The group draws upon a range of various epistemic and methodological traditions and is open for those completing theoretical and applied research work. 
Specht is a Chartered Geographer of the RGS and the editor of forthcoming books on geography and digital tools, including Mapping Crisis and the Routledge Handbook of Geospatial Technology and Society, with Dr Alexander Kent. His research examines how knowledge is constructed and codified through digital and cartographic artefacts, focusing on development issues in Latin America and Sub-Saharan Africa, where he has carried out extensive fieldwork. 
Speaking about his new role, Specht said: "I am delighted to be joining the DGRG committee at this time, it is an especially exciting time to be more closely involved with the work of the research group, given that the last decade has seen an intensifying relationship between geography and the digital, and also geography's relationship with other disciplines.
"I hope to use my time on the committee to help to further foster these interdisciplinary approaches, as well as championing digital geography and the methods it employs. I am also looking forward to working with the team to establish the new DGRG dissertation prize for students who show excellence in the field."
Learn more about academic colleagues at the University of Westminster.