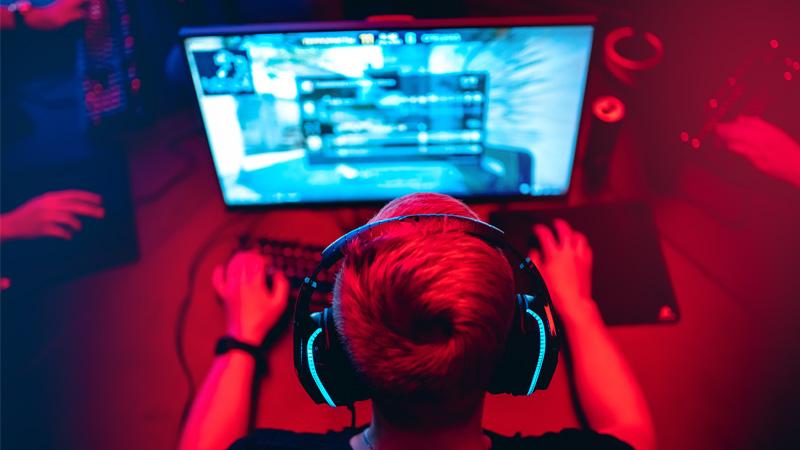 The competition required entrants to submit an interesting and entertaining commentary made from playing or watching any video game. Alex Hapgood won in the Animation and Game Development Specialist group for his incredible English Broadcast commentary on the online game League of Legends. 
Currently, several of the Computer Games Development BSc Honours 2020 graduates have already secured jobs in games related companies, working on software developing and game programming roles or setting up indie companies with the support of the Tranzfuser UK programme, which the University of Westminster is proud to be one of the selected local Hubs.
Speaking about the competition, Alex said: "Esports combines my love for competition at the highest level, strategy, drama in spades, and tacks on a social aspect to gaming that I've made many of my closest friends from. Socialising means talking and talking about the League of Legends' biggest tournament in the last week or the most recent League patch notes is something I have done for years as a matter of course. That was probably the deciding factor in choosing to study on Westminster's Computer Games Development course. 
"The fact that my love for gaming has not been a flash in the pan, and instead become a core part of my interests spurred me on to delve deeper into this passion in a new direction. It's no surprise that I picked up casting last February after all this time talking about competitive games but winning the BCS competition has reassured me that there was value in the effort I've put in, and value in continuing to evolve and develop my love for gaming and esports once again. I am always looking for new opportunities to perfect my craft and I look forward to what my casting future brings."
Speaking about the importance of the student's success in external events such as BCS competitions, Computer Games Development BSc Honours Course Leader Markos Mentzelopoulos said: "BCS accreditation is an important benchmark of our programme's standard in providing high quality computing education and commitment to developing future IT professionals. BCS competitions provide an enriching and stimulating environment where our students have the opportunity to showcase their talent in software development. Our success stories are a testament of our graduates' abilities and their readiness for employment."
Learn more about Computer Science and Engineering courses offered at the University of Westminster.