Lockdown notwithstanding, members of the Centre were busy during May.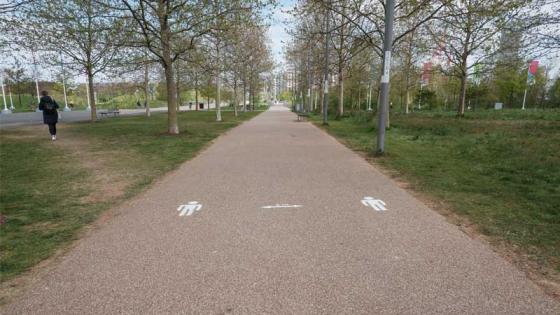 We were delighted to see a new collection entitled Television Drama, National Identity and Law published in our journal, the Entertainment and Sports Law Journal, especially as this was compiled and edited by our own Danny Nicol. Full details of the collection can be found here.
Professor Pippa Catterall was an invited participant in Historic England's Heritage Foresight meeting on 6 May.
On 20 May we hosted the online seminar The Football Business: Current Issues in Finance, transfers and contracts. This had originally been scheduled as a physical event in April and was repurposed for online delivery. It was perhaps even more successful with the ticket capacity of 450 reached in advance and 200 participants on the day. It was an excellent session and will appear soon in the sport section of our Directors' Cuts resource. 
Dr Andrew Smith co-wrote a piece on 'Parks in a Pandemic' in Discover Society - see University news article here. Andrew also was a contributor to the online conference 'Festivals, events and COVID-19: Navigating a global pandemic' on 27 May.
Finally, welcome to a new member, Dr Goran Vodicka. Goran is a Research Fellow in the School of Architecture + Cities and has been working with Dr Andrew Smith and Professor Guy Osborn on the FESTSPACE project. More on Goran here. See the FESTSPACE website here for more information.