* Price per academic year
Course summary
Our Integrated Master's in Law (M-Law) gives you both a Qualifying Law Degree and the Legal Practice Course (LPC).
Our course is geared to professional practice and you can start your training to become a solicitor as soon as you graduate.
From the start of the course, you'll be introduced to the skills required by lawyers. This prepares you for the clinical experience in Years 3 and 4, where you'll work with real clients on real cases, allowing you to build invaluable experience that will make you more attractive to future employers. Fees are consistent throughout rather than increasing at the LPC stage, so the course offers a more accessible route to becoming a solicitor.
On completion, you'll carry out a period of work-based learning (currently called a training contract) under the supervision of a solicitor. Students completing the course, or those choosing to leave with a Qualifying Law Degree after three years, can also begin to train as a barrister.
You can also add an international dimension to your studies through a further year of law study abroad in one of the School's partner institutions in Europe and overseas. 
Top reasons to study with us
Develop your legal skills – You'll learn the legal skills of interviewing and advising, advocacy, practical legal research and negotiation in course-specific modules designed to prepare you for practice
Practise in a real-world environment – You'll gain hands-on experience in assessed modules in Years 3 and 4, advising real clients at the Westminster Law School Legal Advice Clinic
Prepare to qualify – As part of our course, you'll complete the Legal Practice Course modules needed before commencing a training contract to become a solicitor
Expand your network – Introduce yourself to the legal profession by taking part in our Legal Skills Academy, attending employer-led workshops and visiting the London Law Fair
Specialise in your area of interest – Alongside our core professional modules, you can specialise in Entertainment/Media Law, Commercial Law, International Law, Theory and Human Rights, Criminal Law and Justice, or Welfare Law
Be inspired by our graduates – Many of our alumni are now student mentors and regular contributors to the Legal Skills Academy
Course structure
Teaching methods include lectures, seminar-based discussion, class presentations, invited guest speakers and practical group exercises.
Assessment methods include open- and closed-book exams, in-class tests, oral presentations, and written coursework.
The following modules are indicative of what you will study on this course.
Subjects of study include:
Contracts: Law and Practice
Legal Systems and Skills
Public Law
Tort Law in Context
Criminal Law
One optional subject from the following:
Criminal Justice: Crime and Punishment
Introduction to Business Law
Introduction to Legal Practice
Introduction to Rights and the Law
The Portrayal of Justice: Screen Representations of Law and Lawyers
Mooting and Advocacy
People Culture and Property
Law and Social Media
Credit Level 4
Subjects of study include:
21st Century Law and Skills
Land Law
EU Law
Equity and Trusts
Two optional subject from the following:
Adjudication and Alternative Dispute Resolution
Criminal Justice
Housing Law
Law and Culture
Medical Law and Ethics
Introduction to Human Rights Law
Work Placement in a Legal Setting
Child Protection Law and Policy
Law and Social Justice
Law and Sport in Contemporary Society
Legal Theory and Diversity
Credit Level 5
Students can choose to spend an additional year of study abroad at partner institutions around the world. They study for 120 additional credits through the two Law Study Abroad modules.
Subjects of study include:
Legal Practice Skills (including PLR and Writing)
Property Law and Practice
Clinical Legal Practice
One optional subject from:
Advanced Criminal Law
Company Law
Commercial Law
Competition Law
Criminal Procedure and Evidence
Disability Law
Dissertation in Law
Elements of Human Rights: Idea, Law, and Practice
Employment Law
Entertainment Law
Environmental Law
Family Law and Family Justice
Gender, Sexuality and Critical Legal Perspectives
Law of Intellectual Property
Law of International Trade
Media Law
New Legal Thinking, Theory, Philosophy and Justice
International Law and Global Justice
Religion, Law and Society
Sustainability Law and Policy
Credit Level 6
Subjects of study include:
Clinical Legal Practice
Litigation (Civil and Criminal)
Business Law & Practice (Taxation)
Advocacy
Wills and Administration (Interviewing)
Drafting
Professional Conduct and Regulation (PCR)
Solicitors Accounts
Two optional subjects from:
Commercial Law
Commercial Litigation
Commercial Property
Employment
Entertainment and Media
Family
Immigration
Internet and Social Media Law
Personal Injury and Clinical Negligence
Private Acquisitions
Housing
International Family Law
Credit Level 7
Professional recognition
The course is accredited by the Bar Standards Board for the purpose of a Qualifying Law Degree and is recognised by the Solicitors Regulation Authority (SRA) for the purposes of satisfying the academic stage of training.
Programme Specification
For more details on course structure and modules, and how you will be taught and assessed, see the programme specification.
Careers
The University's Careers and Employability Service has built up a network of over 3,000 employers around the world, helping all our students explore and connect with exciting opportunities and careers.
100%
100% of our M-Law students were satisfied with the quality of the course.
(Source: Discover Uni – site accessed in May 2020)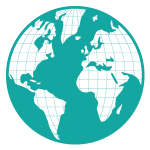 Gain international experience
Our M-Law course has several international law options, the chance to study abroad, the option to learn a foreign language alongside your studies and is supported by our international and European student law societies
95%
Graduates in work or further study
95% of our M-Law students are in work and/or further study 6 months after graduation. 
(Source: Discover Uni – site accessed in May 2020)
Industry links
We have strong links with the legal profession, which include partnerships with alumni, leading figures in the industry and professional bodies.
Westminster Law School and its student law societies provide a series of careers and subject-specific workshops and events throughout the academic year, designed to support the curriculum, and alumni panels to give students the opportunity to network with industry professionals. Recent guests and organisations include Sir Richard Arnold, Jo Sidhu QC, SEO London, Kingsley Napley LLP, Tuckers Solicitors, Goldsmiths Chambers, Sheridans and the Government Legal Profession.
In collaboration with other London universities and the Law Society, Westminster Law School helps to organise the London Law Fair every year. Students are introduced to a wide range of blue chip employers, as well as leaders in the legal profession through workshops and presentations, offered free careers advice in CV clinics, and can network in the headquarters of one of the major branches of the legal profession. Recent exhibitors included:
Accutrainee Limited
Bristows LLP
Cooley (UK) LLP
Devonshires Solicitors LLP
Farrer & Co LLP
Freeths LLP
Government Legal Profession
HFW
Kingsley Napley LLP
Macfarlanes LLP
Osborne Clarke
Russell-Cooke
Shakespeare Martineau LLP
TLT LLP
Wedlake Bell LLP
Winckworth Sherwood LLP
Work experience
As a law student at the University of Westminster, you'll have the chance to:
Volunteer at the Westminster Law School Legal Advice Clinic
Take part in other work-based learning opportunities, such as employer-led workshops and legal advice training
Complete an optional placement in your second year
Apply to find a mentor through the University's mentoring service
Study abroad with one of our University partners
Job roles
This course will prepare you for a range of roles, including:
Solicitor
Barrister
Paralegal
Advice worker
Civil service administrator
Compliance officer
Legal executive
Graduate employers
Graduates from this course have found employment at organisations including:
Barclays Bank
Financial Ombudsman Service
Kingsley Napley LLP
Latham and Watkins LLP
Mackrell.Solicitors
Serious Fraud Office
Sheridans
Westkin Associates
Winckworth Sherwood LLP
Course Leader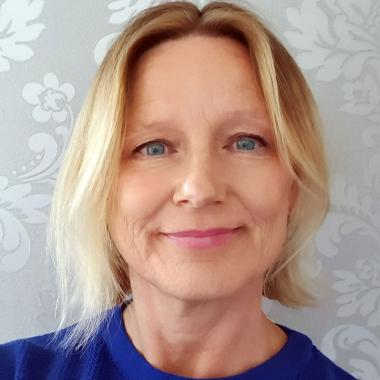 Jochim Dymott
Principal Lecturer
Jochim studied Classics at Cambridge University before moving to Italy to teach English as a foreign language. When she returned to England she worked for The Observer newspaper for a number of years before deciding to study law. She completed her CPE and LPC and went on to qualify as a solicitor with West End English/Italian firm Amhurst Brown Colombotti. After qualifying Jochim joined the Litigation department of the firm and specialised in employment law and general commercial litigation.
Since joining Westminster Law School, Jochim has taught extensively on both the LLB and Legal Practice Course (LPC) and has been a Principal Lecturer in Law since 2009. She is the Study Abroad Exchange Co-ordinator for Law and is currently the Student Experience Lead for the Law School. She is also the course leader for the Integrated Master's in Law (M-Law), European Legal Studies LLB and Law with French Law LLB degrees.
Jochim is a Senior Fellow of the Higher Education Academy and has a Master's in Higher Education. Her research interests include the legal profession and study abroad.
The hands-on legal professional experience, international outlook, links and knowledge our graduates gain are highly valued by future employers."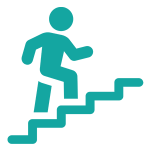 You can develop your professional outlook by joining our mentoring scheme, and you'll have the option to take skills and work-based learning modules in every year of our course. 
100%
Felt challenged to achieve their best work
100% of our M-Law students agreed that our course has challenged them to achieve their best work.
(Source: Discover Uni – site accessed in May 2020)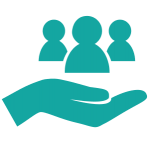 Feel supported by our experienced personal tutoring team and a curriculum designed to support your wellbeing and smooth the transition into university life. 
Join us at an online open day and get a feel for student life at the University of Westminster.
You'll get a chance to: 
Speak to our academic staff
Take a virtual reality tour of our student halls
Ask us any questions you may have about student finance and accommodation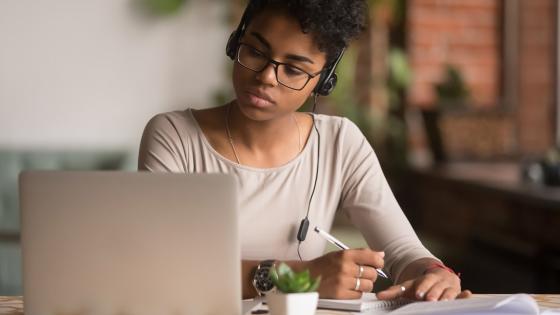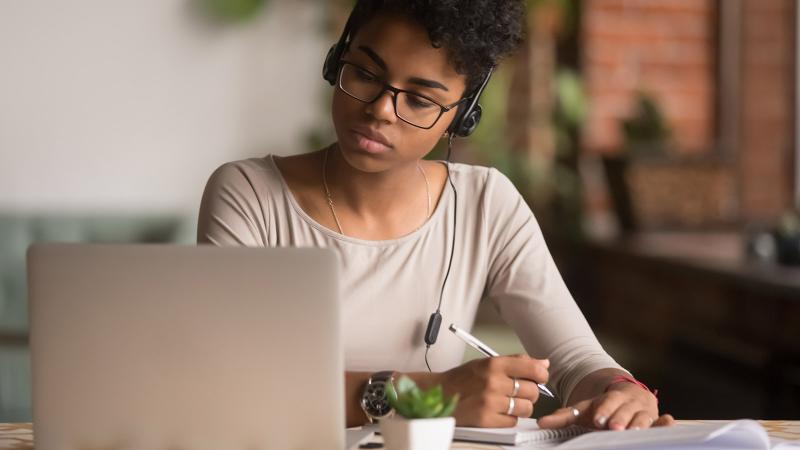 A Levels – BBC to ABB 
International Baccalaureate – 27 points. We also welcome applications from students taking the IB Career related Programme
BTEC Extended Diploma – DDM
BTEC Diploma – Not accepted on its own
Access – 112 to 128  UCAS Tariff points from the Access course
In addition to one of the above, you should have: 
GCSE English Language grade 4/C – IB grade 4 Higher Level, GCSE Maths grade 4/C – IB grade 4
If your first language is not English, you will need an IELTS of 6.0 overall with 5.5 in each element.
We also welcome applications from students who are taking a combination of qualifications listed above. For further information, please contact Course Enquiries.
View more information about our entry requirements and the application process
International Baccalaureate – 27 points
If your first language is not English, you will need an IELTS of 6.0 overall with 5.5 in each element.
More information
International Foundation course
We work in partnership with Kaplan International College London to provide Foundation Certificate courses for international students who don't meet our Bachelor's degree entry requirements.
Find out how to apply for the Foundation Certificate course. 
Pre-sessional English programmes
Need to improve your English before starting your course? We offer summer pre-sessional English programmes to help develop your English language skills.
Find out more about our pre-sessional English programmes.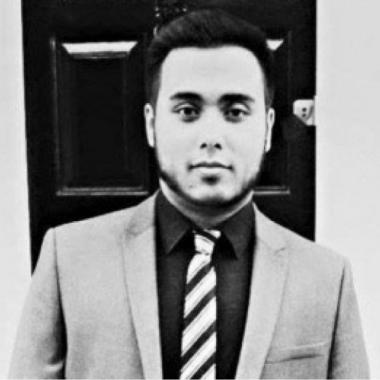 Shaheen Mamun
M-Law
Being awarded the Malcolm X Young Persons Award for Excellence was made possible thanks to the University of Westminster. Their dedicated level of student support and high-quality teaching led to me believing, from an early stage, that a lawyer can be an instrument to drive change in society. Most of the work and extracurricular activities I participated in at the University of Westminster are now paying dividends.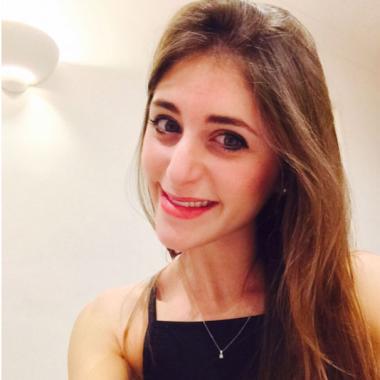 Samantha Watson
M-Law
I am grateful for the friends that I have made at the University. I feel that studying in the city has given me the opportunity to meet a diverse range of people from various walks of life and different parts of the world. We have shared our experiences, both the highs and the lows, and watched as each and every one of us has progressed and discovered which area of law or which career path we wish to go into. There is a real sense of community at the University and the tutors are always there to offer their support and guidance, especially now that we are approaching the final stages.
Studying M-Law at the University of Westminster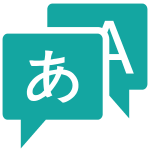 From Arabic to Spanish, you can learn a new language alongside your degree with our Polylang programme.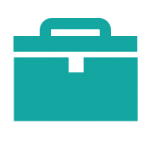 Develop your entrepreneurial skills
Our award-winning Creative Enterprise Centre offers industry networking events, workshops, one-to-one business advice and support for your startup projects.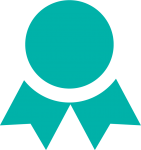 Gain extra qualifications
We provide access to free online courses in Adobe and Microsoft Office applications, as well as thousands of specialist courses on LinkedIn Learning.
UK and EU tuition fee: £9,250 (Price per academic year)
When you have enrolled with us, your annual tuition fees will remain the same throughout your studies with us. We do not increase your tuition fees each year.
Find out how we set our tuition fees.
Funding
As well as tuition fee loans, there is a range of funding available to help you fund your studies.
Find out about undergraduate student funding options.
Scholarships
The University is dedicated to supporting ambitious and outstanding students and we offer a variety of scholarships to eligible undergraduate students, which cover all or part of your tuition fees.
Find out if you qualify for one of our scholarships.
International tuition fee: £14,000 (Price per academic year)
When you have enrolled with us, your annual tuition fees will remain the same throughout your studies with us. We do not increase your tuition fees each year.
Find out how we set our tuition fees.
International student funding
Find out about funding for international students.
Scholarships
The University is dedicated to supporting ambitious and outstanding students and we offer a variety of scholarships to eligible undergraduate students, which cover all or part of your tuition fees.
Find out if you qualify for one of our scholarships.
Teaching and assessment
Below you'll find examples of how marks have been calculated and study time distributed in the past. Changes to assessment weights and division of study time may be made in response to feedback and in accordance with our terms and conditions.
How you'll be taught
Teaching methods across all our undergraduate courses focus on active student learning through seminars, workshops, problem-based and blended learning, as well as group work. Teaching will be informed by our research, giving you the benefit of the knowledge of current theories and, where appropriate, their practical application.
Year
Scheduled hours
Independent study
Placement
How you'll be assessed
Assessment methods across our undergraduate courses may include essays, reports, presentations, case studies, videos, podcasts and posters, as well as time-constrained in-class tests and exams.
Year
Written exams
Practical
Coursework
Data from the academic year 2019/20
Location
Little Titchfield Street is the home of Westminster Law School and, as part of our Regent Campus, benefits from a central London location. The facilities include a full-size mock courtroom, high-tech learning spaces, a pro-bono clinic and a 382-seat lecture theatre.
Our Regent Campus is made up of three locations – 309 Regent Street, Little Titchfield Street and Wells Street, all of which are just a five-minute walk from Oxford Street.
For more details, visit our Little Titchfield Street page.
Your Westminster
Book an open day. Order a prospectus. Sign up for newsletters.
Contact us
Email us at:
We have an FAQs page if you are applying this year.
Opening hours (GMT): 9am–4pm Monday to Friday