 Join a panel of alumni as they provide insight into digital skills and their importance and application in industry. 
 
Due to the ongoing digital transformation of industry, digital skills are in universal demand and critical to your employability. 
The panel will discuss:
Their own career journeys; how they acquired digital skills and apply them on a day-to-day basis

What digital skills and tools are most in-demand, and which will aid in future-proofing and planning your career

Practical advice, including job application and interview guidance 

Resources that exist to help you upskill your digital capabilities 
There will be time to ask the panel questions both during the Q&A and informally after the event with refreshments and networking.
This event is organised in partnership with our Creative Enterprise Centre (CEC). The CEC run an award-winning programme of workshops and events to aid students, graduates and alumni to develop transferable enterprise and employability skills, and to gain practical and first-hand industry insights and networks. You can browse and book onto any of the upcoming CEC workshops and events via the CEC Engage page and the CEC Eventbrite page.
The event is free but you must register your place in advance.
About the speakers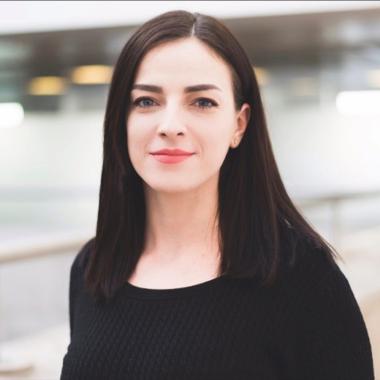 Alina Gehl, Marketing Manager, Facebook (MA Communication, 2012)
Alina is an international digital marketer with over nine years of experience across UK, global and regional accounts. Her specialist skills include account management, digital strategy, digital media buying and digital planning.
Alina started out as a digital planner and buyer and worked at a number of top media agencies in the UK across a broad range of blue chip brands, including Procter & Gamble, Shell, Mars, Coca-Cola, Uber, Dell, EY and Sony. In 2019, Alina joined Facebook, where she holds the role of Marketing Manager across agencies for the Europe, the Middle East and Africa (EMEA) region. Before joining Facebook, she worked for MediaCom, a global marketing and advertising agency. In addition to her advertising background, Alina also worked as a journalist for several years and she occasionally volunteers for photojournalism projects for different publications.
Alina is passionate about mentorship programmes and supporting youth to manage their careers. She also enjoys CrossFit, winter sports and exploring the great outdoors.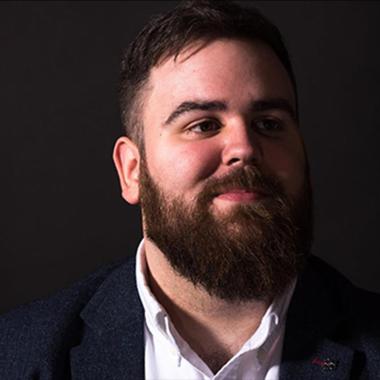 Panagiotis (Pazbi) Zavatzki, Director, Some Talented People Ltd (BSc Hons Computer Games Development, 2012)
Pazbi is a multi-disciplinary entrepreneur who enjoys developing people's potential. In 2014, he founded Some Talented People Ltd to help SMEs expand their online presence.
For the past five years, Pazbi has offered top quality services and consulted clients on using the latest technology, digital tools and mastering social media strategies for their businesses. Some Talented People Ltd offer a range of digital solutions that help clients take full advantage of their online presence.
Pazbi enjoys teaching as much as designing and developing. His company designs and builds bespoke websites and devises exciting e-commerce solutions, designs logos and graphics for stationary, brochures, banners and business cards, and works with clients to optimise their search engines. Pazbi is passionate about helping small businesses grow and develop, and has already helped hundreds of clients with their image online and offline.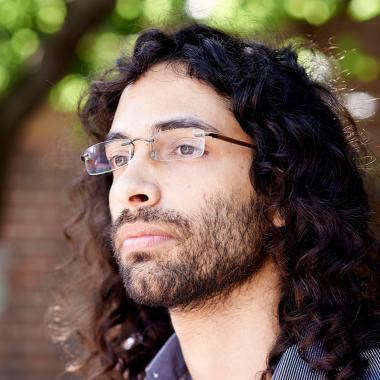 Siavush Shahrizad, Co-Founder, Poor Alexander (MSc Applied Market and Social Research, 2012)
Siavush is a Co-Founder of Poor Alexander, a start-up that helps job applicants do well in interviews. Poor Alexander offers a website that allows you to practice interview questions, record yourself and read answer guides based on science. You can also get personalised feedback from senior industry professionals who hired for big brands, such as Microsoft and Credit Suisse.
Seven years ago, Siavush launched his own research consultancy, RA Consulting, working with clients such as the University of Cambridge and Twitter. RA Consulting helps businesses make the right decisions, including launching new products, improving currents ones and finding out what customers want. He has a programming background in R, JavaScript and Swift, and has taught statistical modelling at the University of East London.