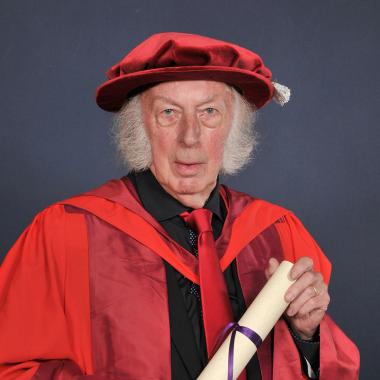 Barry Day OBE, MA
Barry Day was born in England and received his MA from Balliol College, Oxford. Day has written about Dorothy Parker, Oscar Wilde, Johnny Mercer, PG Wodehouse, and Rodgers and Hart. He has written and produced plays and musical revues showcasing the work of Noël Coward, the Lunts, Oscar Wilde, and others. Day is a Fellow of the Royal Society of Arts and a Trustee of the Noël Coward Foundation and was awarded the OBE for services to British culture in the US. He lives in New York, London, and Palm Beach.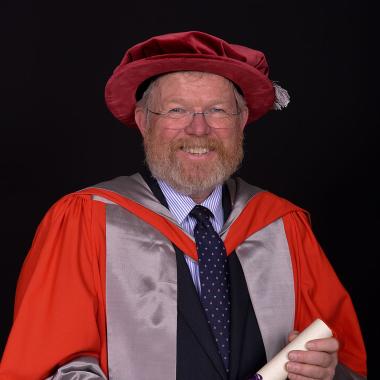 Bill Bryson OBE, FRS
Bill Bryson is a best-selling American author of humorous books on travel, as well as books on the English language and science. Born in the United States, he was a resident of Britain for most of his adult life before returning to the US in 1995. In 2003 Bryson moved back to Britain, living in Norfolk, and served as chancellor of Durham University from 2005 through 2011.
Bryson shot to prominence in the United Kingdom with the publication of Notes from a Small Island (1995), an exploration of Britain, and its accompanying television series. He received widespread recognition again with the publication of A Short History of Nearly Everything (2003), a book widely acclaimed for its accessible communication of science. In May 2013, he was elected an Honorary Fellow of the Royal Society, becoming the first non-Briton upon whom this honour has been conferred.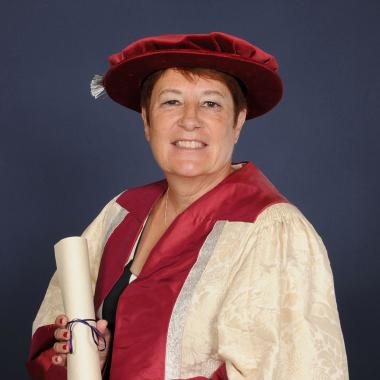 Carole Mainstone
A graduate of the University of Sheffield, Carole Mainstone began her career in Higher Education in 1978 at the recently established and innovative Open University. During the following twenty years, she worked in management roles at Queen Mary, University of London and Brunel University, and once again at the Open University, before joining the University of Westminster in 1998 as Director of Resources and Operations. Until her retirement at the end of February 2015, Carole was a member of the University's senior management team, heading up the University's Corporate Services. In 2001, she also took on the role of Company Secretary. In the same year, she obtained a Private Pilot's Licence.
Given the new title of Registrar and Secretary in 2007, Carole planned and oversaw the reorganisation of the University's professional services into a unitary structure from 2009 and subsequently led their achievement of Investor in People Silver Accreditation and the Customer First standard.
Carole is deeply committed to the concept of shared services and worked to bring about change through various initiatives, regionally and nationally. She was Chair of the Board of the Kingston City Group internal audit service – a higher education shared service for audit activity and one of the first to move to a formal cost sharing basis. She was also a Board member of the Joint Academic Network (JANET) (2009-2011) and of the London University Purchasing Consortium (2011-2014). All of these focus on sharing professional services and making best use of resources.
Carole had particular interests in Corporate Governance, Risk Management and Business Continuity Planning, and in the continuing professional development of the 800+ staff under her direction.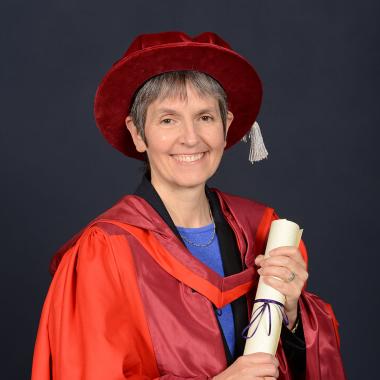 Cressida Dick CBE, QPM
Cressida Dick was born in Oxford and gained her degree from Balliol College, Cambridge. She is currently the Commissioner of the Metropolitan Police in London. She is the first woman to take charge of the service, being selected for the role in February 2017 and taking office on 10 April 2017.
Cressida Dick started her career as a beat bobby in the West End of London in 1983 and within 10 years had been promoted to Chief Inspector. She completed a Master's in criminology at Cambridge before returning to policing in 2001.
In 2001 she returned to the Met as commander. She was Director of the Diversity Directorate and Head of the Racial and Violent Crime Task Force until August 2003. She then moved to a role in the Specialist Crime Directorate, responsible for Organised and Cross Border Crime, where she undertook command roles in the UK police response to 9/11, the Tsunami and the terrorist attacks in London in July 2005.
In 2007 she was promoted to Deputy Assistant Commissioner and moved to Specialist Operations in charge of protective security in London, and in 2009 was promoted to be the first female Assistant Commissioner in the Met in charge of the Specialist Crime Directorate leading all serious crime investigation and Head of Profession for Detectives across the Met.
In December 2014 Cressida Dick left the Met Police to join the FCO. She was awarded the Queen's Police Medal for distinguished service in 2010.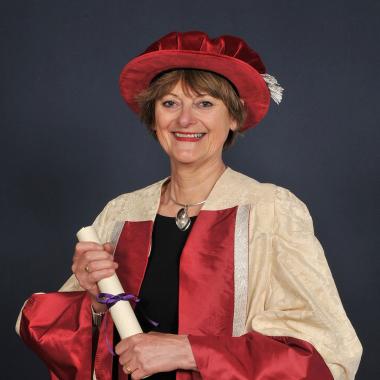 Professor Rikki Morgan-Tamosunas
Successful academics are those who are able to fuse a passion and natural talent for a discipline. It has been said that to lead a university one has to be able to herd cats. Successful leaders in universities must add to their specialist expertise an ability to use soft power to influence and empower colleagues, together with strategic vision.
Professor Rikki Morgan-Tamosunas retired as Deputy Vice Chancellor at the University of Westminster at the end of 2014 but continued to champion our special project, the restoration of our iconic cinema. She enjoyed a successful career as an academic, academic leader and member of our Executive Board. A levels in Art, Spanish and French led to a BA in Spanish Studies at Portsmouth Polytechnic and later a PhD on the Cultural Analysis of Contemporary Spanish Cinema at Anglia Polytechnic University.
Her academic career included 15 years at Thames Valley University as Lecturer, Senior Lecturer and Principal Lecturer in Spanish, before being appointed as Professor of Hispanic Studies and Dean of Languages and Social Sciences at Anglia Polytechnic University.
She joined the University of Westminster as Head of the School of Social Sciences, Humanities and Languages in 2003.
At Westminster she progressed to Campus Provost and then Pro Vice Chancellor before becoming my Deputy with particular responsibility for advancing our learning and teaching strategy and on quality assurance and enhancement. She also led on trade union negotiations. Throughout she maintained her interests in hispanism, film and cultural studies.
When we launched a major project to restore the home of British cinema at 307 Regent Street I had no hesitation in asking Rikki to lead the project development team. That the now fully functioning cinema opened on time earlier this year was in many ways a reflection of her passion for film, her ambassadorial and soft-power skills, and her eye for detail.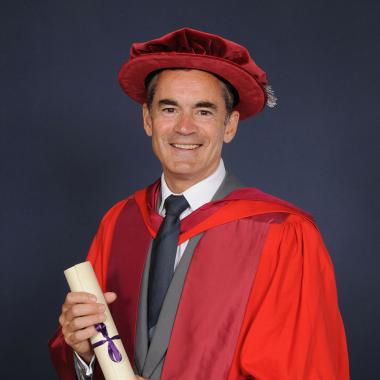 Roland Rudd OBE
Roland Rudd founded Finsbury in 1994. The company was bought by WPP in 2001 and following the merger with RLM in July 2011, is today one of the largest global financial communications groups. Before founding Finsbury, Roland worked as a financial journalist at the Financial Times, The Sunday Correspondent and The Times. He is a former policy coordinator for Lord Owen. At Oxford University he read philosophy and theology; he was President of the Union and is now a visiting Fellow at the University's Centre of Corporate Reputation and an honorary fellow at the University's Regent's Park College. Roland is a Trustee of the Royal Opera House and The Education Employers Taskforce; Chairman of the Tate's Corporate Advisory Group and Non-Executive Director on the Army Board. He is also a member of the Great Ormond Street Hospital Centre for Rare Disease Research Fundraising Appeal Board and a patron of the NSPCC. Roland is a former board member of Britain in Europe and is now the founding Chairman of Business for New Europe and a member of the Centre for European Reform's advisory board. He is the founding Chairman of the Legacy10 charitable giving campaign and is a governor of Wellington College.
Roland Rudd is a major figure as the head of and the the founding Chairman of Business for New Europe. He heads the main pro-Europea business body.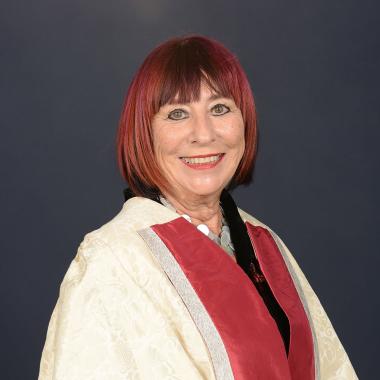 Sally Feldman
Sally Feldman is a media trainer, journalist, humanist celebrant. She was Dean, School of Media, Arts and Design, University of Westminster from 2003–12.
Sally is a regular contributor to Times Higher Education and to New Humanist magazine, and a trustee of the Rationalist Association.
She was formerly editor of BBC Radio 4's Woman's Hour.
Sir Peter Rogers
Sir Peter Rogers is a long-standing public servant, formerly CEO of Westminster City Council, and lead for the Building Schools for the Future (BSF) programme in Westminster, funded by the Department of Education (DfE) to raise school standards.
He is Chair of the Sir Simon Milton Foundation, a memorial initiative to Sir Simon, who was Leader of Westminster City Council 2001–08 and Deputy Mayor of London 20–11; he was also initiator of the One City Programme 2005–08 to strengthen the communities' programmes, Westminster Faith Exchange and Civic Enterprise. This legacy is sustained by the Foundation, notably through the initiative to establish a University Technical College (UTC) in Victoria, led by Sir Peter Rogers since 2012.
After leaving school Sir Peter's 16-year period working in accountancy and finance laid the foundations for senior posts with a national transport operator in the West Midlands and executive level roles in Local Government in London.
He held the post of CEO at Westminster City Council 1996–2008, after which he was appointed as CEO of the London Development Agency (LDA) 2008–12. Sir Peter was knighted in 2009 for services to Local Government. He has been described as one of the most influential individuals in UK local government.
As Economic Development Adviser to Boris Johnson, Mayor of London, Sir Peter led London's strategic development for Regeneration, Growth and Enterprise. His commitment to education through technical skills and vocational pathways was evidenced during that time when London's ambitious apprenticeships targets were first set. He has also supported youth volunteering initiatives as a focus for personal development and community cohesion.
Sir Peter was appointed Chair of the Board of the New West End Company in 2013, and has been a non-executive director of Liberata, the business process innovation company, since 2012. From 2011 to 2014 he was Chair of PeopleToo, which was founded in 2009 to help transform public services. He is also a Board member of the Open Air Theatre in Regent's Park.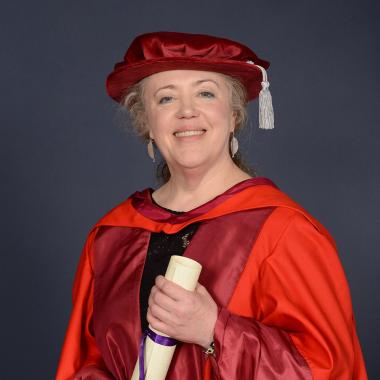 Susan Hitch
Susan Hitch began her career as an academic, graduating with a first from Oxford and subsequently becoming a fellow and lecturer at Magdalen College. Her subsequent work is as rich as it is varied. It encompasses academic achievement with diplomatic skill and significant political achievements. She is also a sought-after broadcaster and critic. She is now highly influential in Whitehall and Parliament on behalf of David Sainsbury, latterly particularly around the pro-European agenda. Her key achievements include setting up The Institute For Government and The Centre For Cities. She is also on the Board of Policy Network, Progress, Movement For Change, The Centre For European Reform and British Influence in Europe, among others.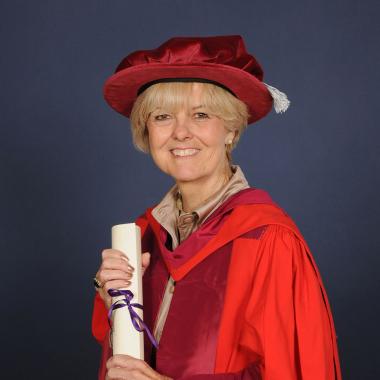 The Baroness Hayter of Kentish Town
Dianne Hayter is a British politician and Labour member of the House of Lords who has served as a member of the Labour Party National Executive Committee since 1998 representing the Socialist Societies. She was Chair of the Labour Party from 2007 to 2008.
In June 2010, she was created a life peer as Baroness Hayter of Kentish Town.
She has enjoyed a long and distinguished career in political life, in the charitable and public sectors, and within the trade union movement. Her career also includes a period as a reporter and researcher for Channel 4. She plays a leading role in several London charities and is an active member of the House of Lords.
Dianne Hayter was actively engaged in the re-positioning of the Labour Party during the 1980s, demonstrating a powerful political realism that helped bring the party back into the mainstream of British politics, and thereby contributed to the success of Labour during the 1990s. She has lived through and contributed to the contemporary political development of Britain and Europe. She is the author of Fightback! Labour's Traditional Right in the 1970s and 1980s (2005).
She is a board member of a number of organisations, including the Financial Reporting Council's Board of Actuarial Standards, the Determinations Panel of The Pensions Regulator, the Surveying Ombudsman Service, and the Insolvency Practices Council. She is chair of the Legal Services Consumer Panel and was formerly vice chairman of the Financial Services Authority Consumer Panel and chair of the Consumer Panel of the Bar Standards Board. She is also a Member of Governing Council, Ruskin College, Oxford.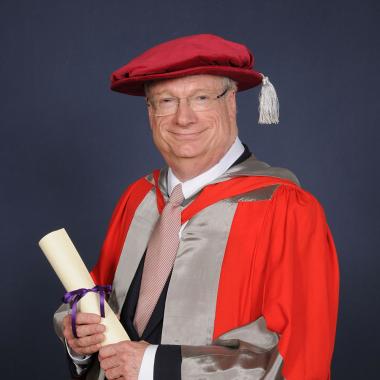 The Rt Hon The Lord Smith of Finsbury PC
Christopher 'Chris' Smith, Baron Smith of Finsbury PC is a British politician; a former Member of Parliament and Cabinet Minister; a current peer and former chairman of the Environment Agency.
He was educated at George Watson's College in Edinburgh and Pembroke College, Cambridge. At the latter he gained a first class honours degree in English, and a PhD with a thesis on Coleridge and Wordsworth. He attended Harvard University as a Kennedy Scholar, and was president of the Cambridge Union Society.
In 1997 Chris Smith was appointed to the Cabinet as the first Secretary of State for Culture, Media and Sport. As a Minister known to have a close connection with the arts scene his time at DCMS is generally regarded as a success as many projects funded through the National Lottery came to fruition. In 2000 he managed to secure a tax rebate that enabled many museums to give free admission.
He was appointed Chair of the London Cultural Consortium (the successor body to the Cultural Strategy Group), and served from 2005 to 2008.
Smith was one of the founding directors of the Clore Leadership Programme, an initiative aimed at helping to train and develop new leaders of Britain's cultural sector. He is also currently Chairman of the Wordsworth Trust. In November 2006, he was appointed as Chairman of The Advertising Standards Authority. Smith is a keen mountaineer and was the first MP to climb all the 3,000 ft 'Munros' in Scotland; in April 2004 he was elected as the Ramblers' Association President.
In May 2008, he was announced as the new Chairman of the Environment Agency. In an interview in August that year, he said Britain faced hard choices over which coasts to defend and which to leave to the sea because it would not be possible to save all coastal homes from sea erosion. Lord Smith was re-appointed as Chair of the Environment Agency for a further three years in 2011.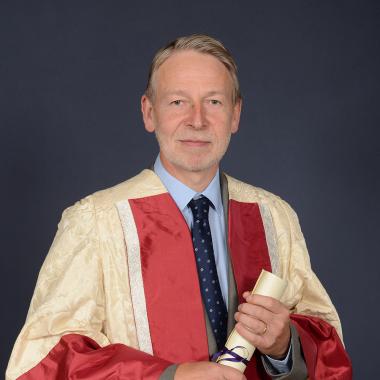 Tim Edmundson MA, RTPI
Tim retired at the end of 2014 after some 22 years at the University of Westminster. During that time he led the University to a leading position in the area of urban planning. Taking over Headship of the Department of Urban Development and Regeneration in 2006, and subsequently the Department of Planning and Transport in 2011, he led the subject area through significant change and institutional reform. In the context of significant external recruitment and professional challenges Tim's contribution to the University and to the Profession was outstanding.