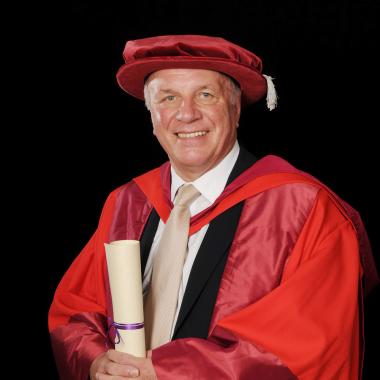 Greg Dyke
Greg Dyke joined London Weekend Television in 1977 as a researcher, then a producer, working first on The London Programme, then on Weekend World, before being given the chance to create his own programme, The Six O'Clock Show. In 1983, he famously saved the faltering breakfast programme TV am by introducing the popular puppet Roland Rat.
Greg returned to LWT in 1987 as Director of Programmes; and from 1991 to 1994 he was Group Chief Executive of LWT (Holdings) plc. In 1995 Greg joined Pearson Television as Chief Executive and built one of the biggest independent production companies in the world.
In 2000, he was appointed Director General of the BBC. While he was there, he invented Freeview, which offers free access to channels which otherwise viewers could only receive by paying. Greg introduced new digital radio and television channels and put in place the groundwork for iPlayer and the BBC's move to Salford. He famously criticised the BBC for being "hideously white" and insisted that 10% of the workforce must be from ethnic minorities – within three years the number of managers from ethnic backgrounds had doubled. Thousands of BBC staff took to the streets in January 2004 to protest against his departure in the wake of the Hutton Inquiry.
From 2005 to 2012 Greg was Chairman of HiT, a large international television production company specialising in programmes for the under fives. In 2008 he succeeded the late Anthony Minghella as Chairman of the British Film Institute and in 2009 he became Chairman of ATG, one of the largest theatre groups in the world.  He was an advisor on leadership to the NHS and is Chancellor of the University of York. He runs several businesses of his own including three golf clubs and a hotel in Sheffield.
A lifelong football fan, Greg was delighted in 2013 to be appointed Independent Chairman of The Football Association. He has spoken of reducing English teams' reliance on foreign-born players, and has set a target for England to win the World Cup in 2022.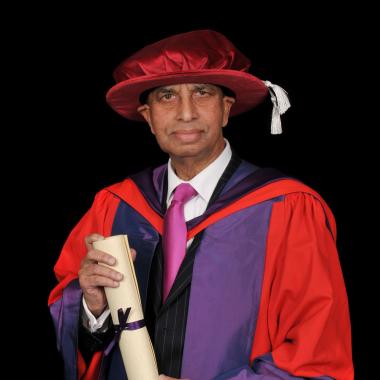 Anis Rahman OBE
Anis Rahman grew up in Mymensingh, Bangladesh, then part of East Pakistan. He came to London in 1963 to study Law at the Polytechnic of Central London, now the University of Westminster, having obtained an MA in International History from the University of Dhaka.
He became Chairman of the Students' Union at International Students House and the founding chairman of the United Nations Students Association Combined Universities.
Anis organised debates on topics of pressing importance, including the creation of the state of Bangladesh. In 1971, the year the country was established, he joined the Bangladesh Liberation Movement and became a founder member of the Bangladesh Students Action Committee. He lobbied the House of Commons for support for a separate and, most importantly, secular state.
Anis is Legal Advisor of the British Bangladesh Chamber of Commerce and the Bangladesh Caterers Association. He is an ad hoc Adviser to the Bangladesh High Commission in the UK, Patron of West London Bangladesh Welfare Association and the Franco-Bangladesh Chamber of Commerce in Paris.
In addition to his chambers in Lincolns Inn, Anis has a public access practice in East London, where much of his legal work is pro bono for the local community. He was an adviser to the Home Secretary on race equality and community affairs in the early 2000s.
Anis was awarded the OBE in 2009 for his services to Bangladesh and the legal arena. In the same year, he received the Outstanding Contribution Award from British Bangladeshi Who's Who. In 2012 he was awarded the prestigious Lifetime Achievement Award for his service to British Society by Channel S Television.
He is a trustee of the Council of Anti-Slavery International, as well as a Trustee and Advisor to the World Peace Forum. As Trustee of Toynbee Hall in East London, he pioneered a free legal advice clinic for Bangladeshi women. He also set up a school for girls in Bangladesh.
He advises young people and their families on how to enter higher education. Ever since he was called to the English Bar in 1990 Anis has offered support and guidance to students in the Westminster Law School. He is currently Pupil Master for the Bar Council to support barristers in training.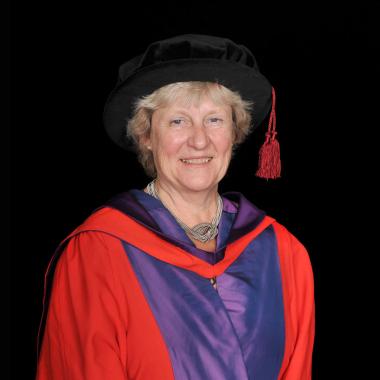 Dame Janet Gaymer
Janet Gaymer left Oxford University with a degree in Jurisprudence in the late 1960s. She later got an LLM from the London School of Economics. She started work as a clerk at international law firm Simmons & Simmons, where she specialised in employment law. She worked there in various roles for 35 years, eventually becoming Senior Partner.
Her work ranged from large corporate clients to individuals fighting wrongful dismissal cases, and her work has often focused on improving employment conditions for women. She set up the Employment Lawyers Association, of which she is Life Vice-President and the European Employment Lawyers Association where she remains Honorary Chairman. The Employment Lawyers Association helps to shape legislation, and has influenced, for example, the development of employment tribunals.
During her distinguished career, Janet has been awarded many accolades and honours. She was awarded a CBE in 2004 and appointed Dame Commander of the Order of the British Empire in 2010. She is an Honorary Fellow of and holds honorary degrees from a number of universities and is currently a Governor of the London School of Economics. In 2006 she received the City of London Law Society Lifetime Achievement Award and in 2008 was appointed Queen's Counsel (Honoris Causa). In 2012 she received the Europe Women in Business Law Lifetime Achievement Award. Also in 2012 she was appointed an Honorary Master of the Bench of Gray's Inn.
Now retired from law, Janet is an independent member of the Speaker's Committee for the Independent Parliamentary Standards Authority, Co-Chair of the Consultation Steering Panel for the Legal Education and Training Review, and is on the Management Board of the House of Commons. She is also a patron of or has served as a trustee of numerous charities or not for profit organisations such as: Target Ovarian Cancer, The Employers Network for Equality and Inclusion, The Association of Women Solicitors and City Women Network. She served for many years as a Governor and Board member of The Royal Shakespeare Company. She is currently a member of the Board of International Women of excellence.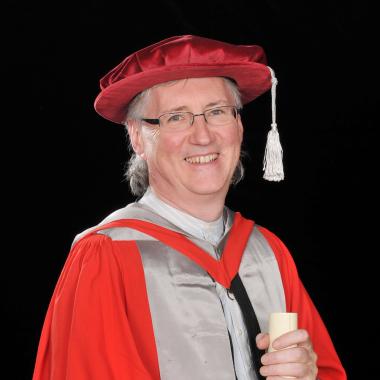 Dr David Reilly
Honorary Doctor of Science
As Consultant Physician at the NHS Centre for Integrative Care in Glasgow, and Honorary Senior Lecturer in Medicine at Glasgow University, David combines orthodox medicine with complementary strategies in his quest to investigate and understand the healing process.
David is concerned primarily with the particular experiences and responses of each patient. His interest in this approach was first kindled during his ten years in Glasgow Royal Infirmary's pain clinic, when he worked with people who could not be helped by traditional means. He would listen to their tales of survival and resilience, and give them time and a safe space to talk and be heard. He developed his own techniques for interviewing and partnering to enable the person's own strength and recovery journey. He also became acutely aware of the relationship between mind and body, and the ways in which non-drug based approaches could be helpfully integrated.
These discoveries have driven all of his subsequent approaches and inquiries. At the heart of his philosophy and practice is a belief in a holistic and caring attitude to patients. The NHS, he believes, in the drive for efficiency has become less effective. It is becoming dehumanised. That belief is at the heart of his current research project, The Healing Shift Enquiry.
David started to experiment with group sessions, beginning with ME sufferers. From there, he began to work with general groups and then with groups of staff, with positive results. These successes led to a more ambitious venture: he applied his practice to a whole community – the town of Nairn in the Highlands where he worked with 280 staff at the town's health centre. This showed how his techniques might be applied generally within the NHS in a cost effective way.
He is committed to science-informed practice, but is impatient with the idea that you need established evidence or proof before embarking on new development. Instead he works outwards from results, developing practice-based evidence. His ideas chime with similar approaches across the world; while he is based in Glasgow, he has had a strong international programme, as Visiting Professor of Medicine at the University of Maryland, and a faculty member at Harvard Medical School.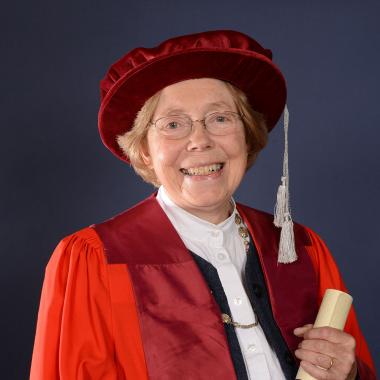 Elizabeth Smith
Honorary Doctor of Letters
After an MA Honours History at Edinburgh University, Elizabeth joined the BBC as a studio manager. Within a few years, she became a news and current affairs producer. She joined the Secretariat – the BBC's seat of power, a training ground for managers, but disliked its bureaucracy and formality. While there she was Permanent Secretary to a Commission of Inquiry on the influence on children of violence on television and initiated and produced a study on whether the BBC should start putting ads on Ceefax.
Elizabeth then joined the World Service as Assistant Head of Central Talks and Features, and in 1984 was promoted to Head of Current Affairs. In 1987 she became Controller of all English Language programmes. She was in charge of a service with a global audience of tens of millions.
She oversaw a huge expansion of the service's reach, made possible through the introduction of new technology which meant that programmes could be sent by satellite as well as relayed on local airwaves. She also helped introduce English language teaching on television, which was offered to local television stations around the world.
In 1994 she left the BBC to become Head of the Commonwealth Broadcasting Association. In 2010 she set up her own consultancy. She currently runs Transforming Broadcasting, which specialises in helping broadcasters around the world move towards Public Service Broadcasting. She recently completed a report for BBC Media Action on PSB Reform in Libya. In 2012 she carried out consultancies about developing and supporting Public Service Broadcasting in Namibia, Sierra Leone, Lesotho and Bhutan. She also published a booklet for UNESCO/ABU/CBA on how to transform state broadcasters into PSBs.
As Visiting Fellow with the University of Westminster, Elizabeth recently worked with MAD on a conference on "New Thinking about PSB for the 21st Century". She is Chair of Commonwealth Media Group and on the Council of the Royal Commonwealth Society, has been a trustee of many related organisations including the One World Broadcasting Trust and the Westminster Fund for Democracy, and has received an OBE for services to broadcasting.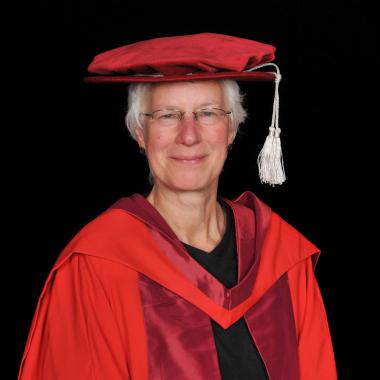 Fran Bradshaw
Honorary Doctor of Letters
Fran Bradshaw's work has for the past 20 years centered on her role as a partner at the women-led practice Anne Thorne Architects. She and Anne began their professional partnership when they were students at the Polytechnic of Central London, now the University of Westminster.
They and some other friends set up Matrix, a feminist design co-operative that explored the relationship between women and the built environment. Matrix mounted an exhibition, Home Truths, which challenged the prevailing assumptions about housing design. They summarised their ideas in a book, Making Space: Women and the Man-Made Environment, whose principles still guide their work.
One of the Practice's most innovative projects was the regeneration of Angell Town, a run-down estate in Brixton. With extensive input from the residents, the estate was transformed: access was made easy and safe, and a strategy for insulating the buildings was so successful that fuel bills were reduced by half.
Other successful projects include a children's centre in south London built of timber and a café/environment structure in a park in North London built of straw bales insulated entirely with recycled newspaper.
When Matrix was asked to design a joinery workshop for women in Brixton, the client insisted that it be built by women too, who came from all over the UK to join in. This was the basis for the networking group Women in Manual Trades, something which Fran still enthusiastically supports.
Fran was a pioneer in designing with green issues in mind. Early in her career, she went to California to learn about passive solar design. Fran is a trustee of the Association of Environment-Conscious Building, the AECB, which promotes best practice in environmentally sustainable building.
At the University of Westminster, Fran supports ProBE, a joint project between Westminster Business School and the Faculty of Architecture and the Built Environment. She has served on the steering committee and participates in events.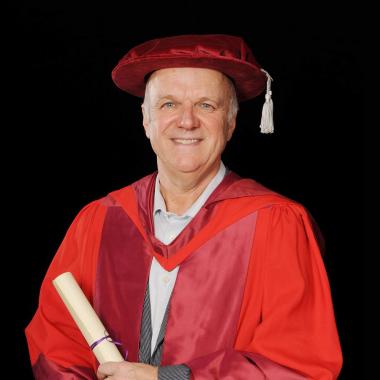 Johannes Cremers
Johannes Cremers started life as a sociologist. During his postgraduate studies at the Economic University Tilburg he developed an interest in industrial relations, especially in developing countries. His thesis was about human resource management and the organisation of labour, which remains his abiding concern. He later took a further degree in pedagogics, and has done research into youth unemployment.
From 1988 until 2000 Jan was General Secretary of the European Federation of Building and Construction Workers. He has spent three decades researching, developing policy, writing about and campaigning for improvement in the sector. He was instrumental in establishing parity of working conditions across all member states, through the European Union Directive on Posted Workers, which became law in 1996 and includes a guaranteed minimum wage across all member states.
In 1991 he initiated the European institute for Construction Labour Research, a network of academics and researchers including colleagues at Westminster. This experience lured him back to applied sciences and research. As a result, Jan has co-ordinated a series of Europe-wide research projects and has published extensively.
Jan has also been instrumental in developing the European Institute for Construction Labour Research (CLR), which publishes books, organises seminars and conferences and co-ordinates research with European partners.
The University's own Centre for the Study of the Production of the Built Environment (ProBE) works in close association with CLR and has benefited hugely from the network's success in obtaining funding for cross-European research projects. For example, the recent 380,000 Euro Bricklaying Project, co-ordinated by the University of Westminster, would not have been possible without CLR and its extensive contacts.
From 2000 to 2007 Jan was General Director of the Paritarian Foundation for Works Council training. As a member of the European Parliament between 2008 and 2009 he campaigned actively for further improvements in employment law. He is currently senior researcher at the University of Amsterdam's interdisciplinary Institute of Advanced Labour Studies.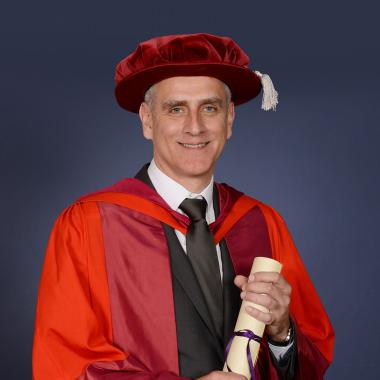 Kevin Gallagher
Honorary Doctor of Science
Kevin Gallagher's first degree, at City University, was in Electrical and Electronic Engineering. This included a sandwich course in which he spent six months working as an apprentice at British aircraft equipment manufacturer Dowty, where he stayed for four years after his degree. He then did Voluntary Service Overseas in Nigeria, teaching introduction technology in a secondary school.
When Kevin returned to the UK, he enrolled at Loughborough University to do his Masters in Computer Integrated Manufacturing. After graduating, he worked for GEC Plessey Telecommunications as Systems Development Manager, where he was responsible for creating digitised telephone exchanges for businesses. After that, he moved to the government agency Legal Aid as programme manager, where he massively reduced costs and strengthened the in-house team.
In 1999 he joined Channel 4 as Head of Systems Delivery. He worked first with the sales team, upgrading their IT and getting them to work better together. He oversaw the rewriting on all applications in order to facilitate cross-selling, in the new multi-channel environment.
Ten years later he was promoted to his present role as Chief Information Officer. Under Kevin's leadership, the role of technology in Channel 4 has been transformed, with the emergence of Video on Demand platforms and applications, and the use of data as insight for product improvement.
Kevin successfully provided the IT infrastructure required for the coverage of the 2012 Paralympic Games, Channel 4's largest live broadcast. And at Channel 4 Kevin has established an Internship Scheme, exclusively for the University of Westminster. Prospective computing students compete to be selected, and the successful interns have their fees paid by Channel 4 and receive a salary while studying. When not at the University the interns are fully integrated into the Channel's live projects and can be offered permanent employment on graduation.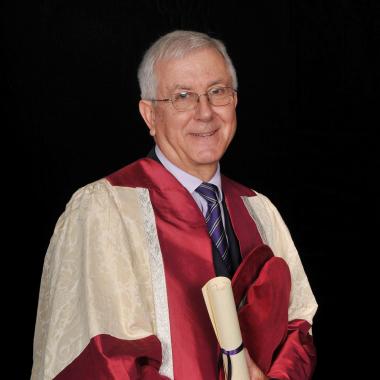 Paul Hopper
Paul started at British Airways as a graduate trainee in 1968 and stayed with them for 23 years, which included a stint in Soviet Moscow. In 1983 Paul was appointed to a small group whose remit was to recommend a new strategy for British Airways, which was being privatised. A complete culture change was needed, to make sure that staff were able to meet the new challenges that came with a commercial, competitive environment.
Paul's group introduced a programme called "Putting People First", because they wanted everyone to be included in the new strategy. They insisted on the crucial importance of branding. It was Paul who introduced BA's first formal customer service standards.
Paul's time at BA ended shortly afterwards, because the new culture he had created no longer required his services. He was also the victim of his own success in another role, as Managing Director of the London Tourist Board in the late 1990s. He raised over £10 million pounds for marketing initiatives and paved the way for the arrival of the first London Mayor to champion tourism. But his efficiencies were so effective that his own job was no longer needed.
He has worked for Legal and General Assurance Society, the Churches Conservation Trust, a sportswear manufacturer, and has a long list of honorary and non-executive appointments. He has also worked as a self-employed business consultant.
As a governor at the University he has been able to offer constructive advice and support during a decade of radical change. He has served on the HR Committee, Audit Committee, Finance and Property Committee and the Strategic, Planning and Resource Committee.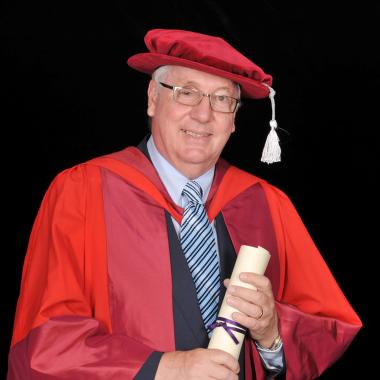 Sir Francis Mackay
Honorary Doctor of Letters
Francis qualified as an accountant in 1967 and worked as a partner in a firm of accountants until 1976 when he moved into industry. After working in the travel, retail and catering sectors, he was instrumental in the management buy out of Compass Group in 1987. He developed a significant Private Hospital business in the Group and became Group Chief Executive in 1991 and chairman in 1999.
Francis steered Compass's growth from a £250m UK business in 1991 into the largest catering business in the world, with over 400,000 employees. It dominates a global market estimated to be worth £170bn. In the peer-reviewed Britain's Most Admired Companies 2004 rankings, Compass was listed 20th in the pan-industry top 220 and was second only to Greene King among hospitality firms.
At Compass Francis was responsible for a series of acquisitions across Europe and the United States. Perhaps his most significant achievement was to transform the whole image and operation of contract catering. He also drove the expansion of catering outside the workplace into sites such as railway stations, football grounds, hospitals and airports.
He later took on the role of Chairman of Kingfisher and led the company to acquire Castorama in mainland Europe and the whole of B&Q in the UK. When he retired in 2006 he founded Graysons Hospitality, a restaurant business which now has over 35 restaurants in the UK and provides catering to many of the most prestigious events in the country.
Francis was knighted for his services to the hospitality industry and to charity in 2003, the same year he was named the UK's seventh most powerful man in The Times Power 100 poll.
Francis served as Chair of the University's Court of Governors for four years, his wealth of wisdom, business sense and vast experience helping steer us through a period of unprecedented change.