The Creative Enterprise Centre (CEC) have organised a range of online support options for students during this difficult time, particularly for those who are about to graduate.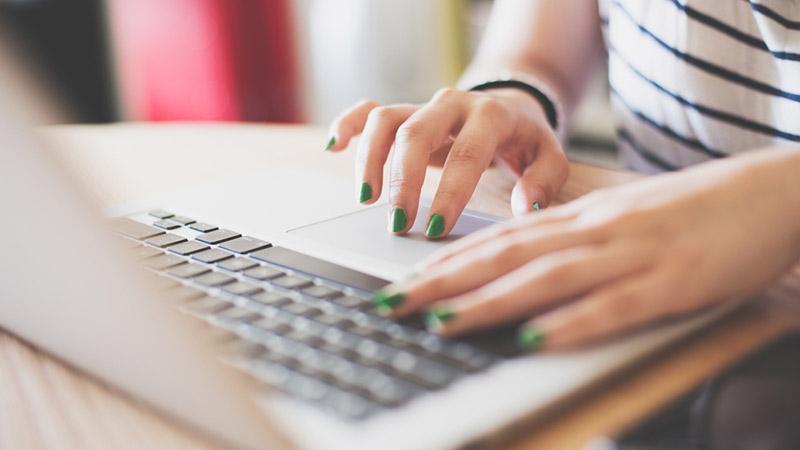 In alignment with University and Government guidance, all CEC services have moved online. The Centre is continuing to support students and graduates interested in entrepreneurial careers and developing their enterprise skills.
Recognising that for self-employed people and freelancers, this is a particularly difficult time, the CEC's freelancer programme continues at full speed, offering workshops and support delivered online. The CEC are building up to their online freelancer showcase, where students will be able to upload their portfolios to employers who are seeking to hire. They will give industry feedback to help give students the best chance of progressing their freelance careers.
They also continue to support students in finding paid work by seeking out employers who are looking for remote freelancers in the current situation. Students will continue to receive these opportunities through subscribing to CEC newsletter.
 
The CEC are also supporting student start-ups by providing advice on all aspects of self-employment, including registering as self-employed. The CEC plan to host a virtual replacement to the postponed Big Idea Competition Final, the competition sponsored by Santander University which supports and encourages students to build their businesses and provides access to funding to grow their businesses. Recently, all participants competed to generate the greatest number of votes for their video entries, in a bid to win one of the funding prizes. 
The Start-Up Accelerator programme has seen several businesses and founders suffering from the effects of the crisis on their sales revenue and to counteract this they continue to provide online 1-2-1 mentoring and weekly virtual meet-ups. Final year postgraduate students and graduates will also still be able to apply to be selected on the scheme which opened on 1 April via the Student Enterprise Journey. The application process has been adapted to ongoing matters.
The CEC are also supporting Careers and Employability Service colleagues in delivering a Graduate Online Careers fair on 23 April. Creative companies confirmed so far include ITV Entertainment, Reach plc and Framestore. The careers fair will also include a special section focused on recruitment for Chinese students. 
Talking about the support effort, Manager of the Creative Enterprise Centre Sheila Birungi said: "This is a trying time for students and graduates approaching the end of their studies, especially those pursuing entrepreneurial careers.
"The CEC team continue to work hard to ensure that students and graduates are able to access the support and opportunities they need to develop their enterprise skills, find paid work experience opportunities, grow their businesses and sustain professional self-employed careers.
"In a short amount of time, we have managed to convert the majority of CEC services and support for online delivery through workshops, pre-recorded presentations, online or telephone 1-2-1 mentoring and advisory appointments.
"We have worked with the Careers Team to deliver the Graduate Online Careers fair, and have set up a moderated online community through Slack, where students can directly connect, communicate and support each other, and get immediate response and advice from the CEC team when needed."