Launching on 8 March, the Creative Enterprise Centre's Inclusive Enterprise Festival will showcase, inspire and advocate for diversity and inclusion in industry and entrepreneurship.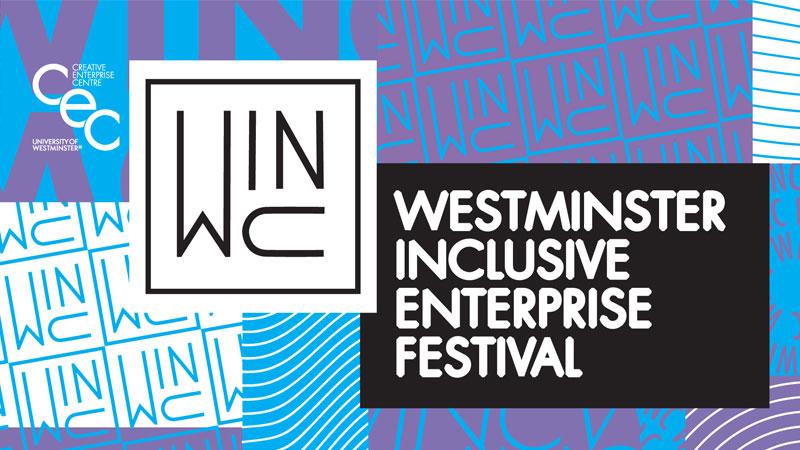 Delivered through a series of virtual events, this year's festival aims to inspire, inform and empower a diverse pool of talent at the University of Westminster through highlighting the career paths of successful diverse industry leaders and entrepreneurs. The festival will also offer two workshop sessions to equip students with the vision, confidence and tools to define, prepare and work towards their goals.
The Creative Enterprise Centre was built on the University's founding philosophy of providing "an environment, culture and education that has supported a hugely diverse and international community of students". The Centre works across the University and with industry partners to widen participation in entrepreneurship and enterprise opportunities and education by underrepresented groups and intersections.
The series of events will begin on 8 March with a panel discussion from top tech and STEM experts to talk about building a successful career in the fields, as well as the unseen challenges, common hurdles and the courage, conviction and community you will need to make your career a success.
To mark International Women's Day, the festival will also be partnering with Westminster's Alumni team to host the event 'What It Takes to Be a Successful Woman in Business', where a panel of business alumni leaders will share how they discovered and carved out their career and entrepreneurial paths, with the goal of inspiring and offering tools of success for women in business.
Other events taking place throughout the festival include a session with Stefanie Sword-Williams about how to write a successful CV and interview guidance, as well as a session on LGBTQ+ creatives and a demo day for the Westminster Pioneer Programme. 
Talking about the Westminster Inclusive Enterprise Festival, Sheila Birungi, Student Enterprise Manager, said: "We look forward to hosting the Westminster Inclusive Enterprise Festival, this year we have a mixture of events bringing together inspiring diverse industry leaders and practical workshops offering tool kits and guidance on how students can pursue their career and entrepreneurial goals."
Find out more about the events at the Westminster Inclusive Enterprise Festival.