Ragene Palma, an urban planner who is currently studying on the International Planning and Sustainable Development MA course as a Chevening scholar, shared ideas on how local governments can maximise measures to help informal settlers brace for the pandemic via spatial organisation.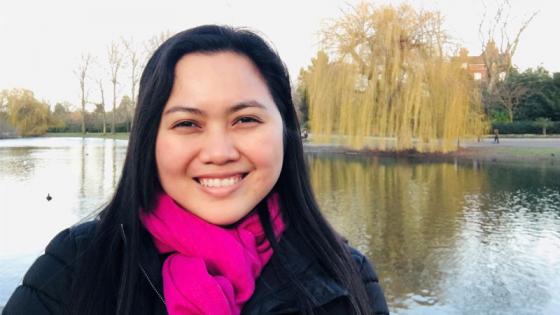 Her work has been published in CNN Philippines, The Inkline, and The Nature of Cities. In the latter she joined a global roundtable of 24 countries in negotiating a 'new normal'. 
Palma says that one way to help protect crowded communities during this outbreak is to identify entrance and exit points and connecting narrow alleys, where there will be the highest foot traffic. These are optimal spaces for hand washing stations and placement of signage that provide information on hygiene and safe practices.  
She says that common areas can also be used by local governments to set up temporary shelters, decreasing the number of families in buildings and therefore encouraging physical distancing.
Palma goes on to discuss food security and how planting fast-growing crops and plants in micro-spaces can help, as well as local governments distributing necessary gardening tools.
Palma has also created a video series on COVID-19 and Philippine planning, where planners talk about different urban issues as related to the pandemic. The first episode features special inequality and public spaces. 
Palma has previously worked on city economic development under the UN-Habitat, on post-disaster recovery and rehabilitation under USAID Rebuild, as well as doing civic and volunteer work for People Make Cities. 
Tony Lloyd-Jones, Course Leader of the International Planning and Sustainable Development MA course, said about Palma: "Needless to say she is one of several top performing students on our course which attracts a very high calibre of students, generally, both home and overseas."
Palma said about her work: "The COVID-19 pandemic reveals many inequalities, and we need to address that now more than ever. From an urban perspective, we have an opportunity to introduce changes in the built environment to help communities, from rethinking our street networks to creating inclusive policies. As an international student studying about cities worldwide, I feel there is a need for discourse and a platform for sharing ideas to address the pandemic. This is why I wrote a series of articles about urban issues, created a tactical urban guide for poor communities, a video series about COVID-19 and planning."
Read Palma's full article on the Inkline website.