Graduates from the University of Westminster were selected to attend the Young Scholars Workshop in Vienna as part of the wider Vienna Music Business Research Days.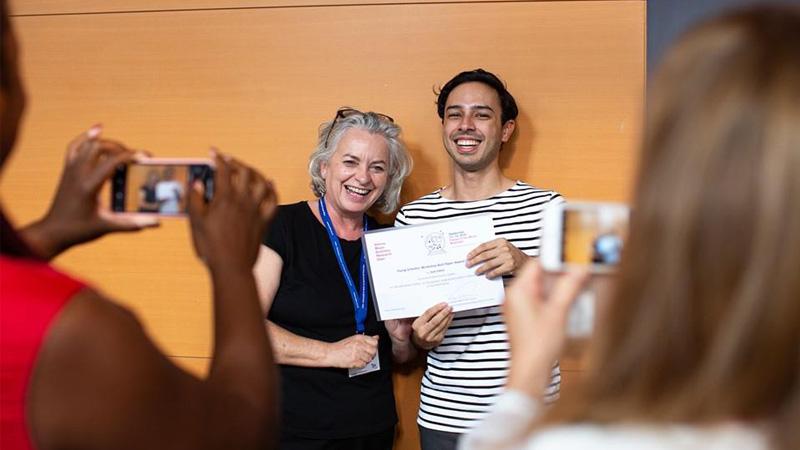 The application process for the workshop is heavily competitive, inviting young people to submit papers of all disciplines exploring the processes of the music business sector and in the field of music management. All four Westminster graduates who applied were selected.
The Westminster Masters students rose to the challenge and fought off competition at a Research Days Workshop that was primarily designed for PhD students, showing exceptional academic excellence. They were paired with an international academic who read and commented on their work following their presentation.
Alumnus Sam Edrisi was joint winner for the Best Paper Award with his paper on Soho House and as a result his work will be published in the Music Business Research Journal. Westminster delegate Julia Toppin is also having her research published on 'Women and Race in Drum and Bass' by another journal, and has begun teaching Music at the University as a direct result of this trip.
Speaking about the trip, Sally-Anne Gross, Course Leader for Music Business Management MA, said: "Vienna Music Research Days was a great experience for all of us from Westminster. It is lovely as a teacher to see your students sharing their research on an international stage and see how they have grown over time as they have studied with us.
"We are incredibly proud of them and it was a lot of fun as well as being very informative. For the graduates, it was a great opportunity which has already led to papers being accepted for publication."
Winner of the Best Paper Award and Westminster graduate Sam Edrisi added: "I would like to take this opportunity to thank Sally-Anne Gross and the University of Westminster for the wonderful opportunity given to me on this trip. 
"I was so happy and honoured to have gone to Vienna, as I represented the University where I won the award for Best Paper at the conference." 
Learn more about Music courses offered at the University of Westminster.