University of Westminster Software Engineering alumnus Diego Barcia has been working with a group of volunteers to develop a website and mobile app to help the global fight against coronavirus.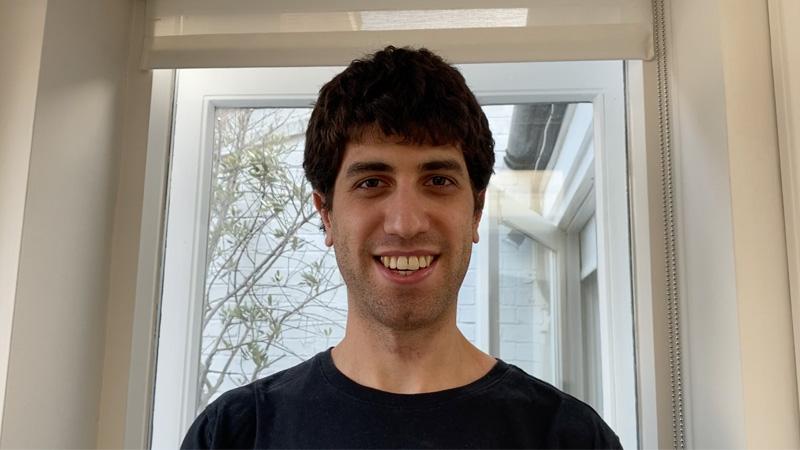 Working together with universities and the NHS, TrackTogether is collecting data about how COVID-19 is spreading, which helps optimise containment and create mitigation strategies in different countries. 
The non-profit initiative has brought together leading software engineers, epidemiologists, and public health experts to track the spread of COVID-19. The organisers are investing all their effort into the TrackTogether survey which will support research into combatting the pandemic.
TrackTogether has a broad range of volunteers working on the initiative with skillsets across the healthcare, technology, design, strategy and marketing sectors. The international team are focused on how the survey data can serve the global community. 
The data collected is being utilised by research experts from top institutions across the globe. In the UK, TrackTogether is supporting the NHS in their efforts to manage the pandemic by providing UK symptom data to enhance the understanding of the spread of the virus and enable optimal resourcing for the NHS.
Talking about the project, Diego Barcia said: "Ever since I started my studies at the University of Westminster, I have always had a strong desire to help others. From volunteering at the Student's Union to joining the Programming Society and assisting undergraduate students, this desire was central to my experience at Westminster.
"This same mentality is exactly what led me to offer my support to TrackTogether and become part of a project that could potentially save many lives. In these difficult times, we all want to do our part to help the world win this worrying battle against the pandemic.
"Whether you are working on a specific COVID-19 initiative, offering a helping hand to a neighbour in need or simply abiding by social distancing measures. By taking our survey, people can do that little bit more to contribute to this fight and help support the NHS and governments beat this virus across the world."
To learn about the University's COVID-19 appeal, which is supporting vulnerable students impacted by the crisis, please click here.
Find out more about the website and take the survey on the TrackTogether website.
Learn more about Computer Science and Engineering courses offered at the University of Westminster.