The Cavendish Campus Extended Reality (XR) Lab, founded with funding from the Quintin Hogg Trust, has announced the winner of their XR Innovation award in collaboration with the School of Computer Science and Engineering.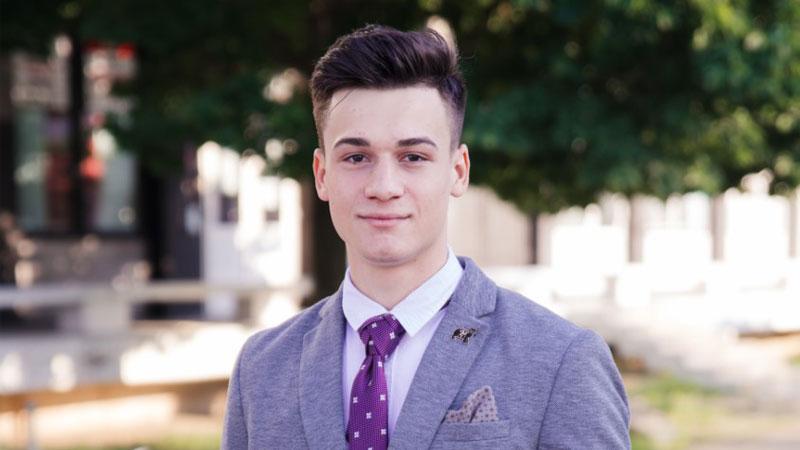 The award aims to recognise and promote past works by students in the virtual and augmented reality fields, giving them the chance to win £500 in Amazon vouchers to be used in developing their final year project in virtual and augmented reality. The competition was open to third year students based at the Cavendish Campus who have a body of extra-curricular work aligning with the XR Lab's goals.
Alexandru Mondan, a student on the Computer Science BSc Honours course, won the award for showing great entrepreneurship and drive throughout his time at the University. He started as a volunteer at the XR Lab and was fascinated by the virtual reality field, inspiring him to begin building an interactive virtual reality tour for the University. This idea was successful and received funding from the XR Lab and the Students as Co-creators programme at the University, allowing him to complete a virtual tour of the Cavendish campus.
The Cavendish Campus XR Lab is a University centre for excellence in teaching and research for virtual and augmented reality, making cutting-edge technology and providing support to students, researchers and lecturers. They develop projects and workflows that promote and enable access to the benefits of XR technology for all schools and colleges at the University. 
Talking about Alexandru Mondan's win, Director of the XR Lab Jeffrey Ferguson said: "Alexandru has made a huge impact on XR development at the University. The XR Innovation award recognises his great achievements and will help fund his final year project in an exciting and expanding field. Congratulations and best of luck in the future Alex!"
For more information on the Cavendish XR Lab, please visit xrlab.london or contact [email protected] or [email protected].
Learn more about Computer Science and Engineering courses offered at the University of Westminster.