The University has been successful in securing three of the twelve collaborative doctoral awards by the AHRC-funded Doctoral Training Partnership Techne from Autumn 2020.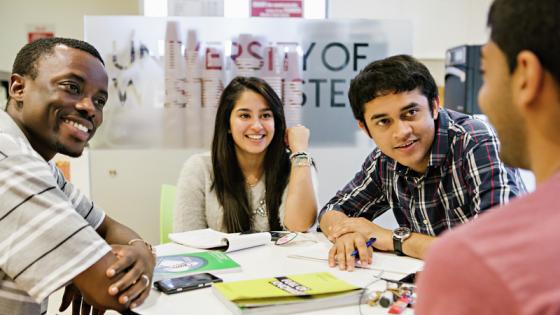 The Doctoral Training Partnership Techne consists of nine universities and a number of partner organisations. The Graduate School welcomed their first Techne-funded PhD students in September.
The collaborative doctoral awards (CDAs) provide funding for doctoral studentship projects proposed by a university academic to work in collaboration with a partner organisation. 
The awards aim to encourage collaboration for doctoral students to gain experience of work outside of the university environment and enhance their employability and the work of their partner. Successful projects were proposed by colleagues from CREAM, CAMRI and the School of Humanities.
Professor Pippa Catterall will supervise a project with the Royal United Services Institute for Defence and Security Studies, which will reconfigure the Institute's 'lost' museum in order to investigate the ways it articulates a particular, semi-authorised reading of British imperial history from the late 18th century to the dissolution of empire in the 1960s. 
Professor Jean Seaton will supervise a project in partnership with the Stuart Hall Foundation, which will investigate black cultural activism in the UK. The project will build significantly on the Stuart Hall Foundation's black cultural activism initiative to excavate and make accessible histories of black British cultural activism.
Recruitment for each Collaborative Doctoral Award will begin in November. Securing these three CDAs promises to further strengthen and develop the University's relations with external organisations and will provide exciting opportunities for the successful students.