The University of Westminster Students' Union (UWSU) has received high scores on a recent staff survey.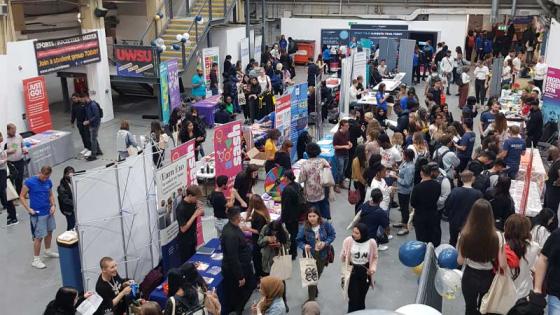 The engagement results, commissioned by an independent agency of the Students' Union's permanent employees, show that 95 per cent of staff would recommend the organisation as a good place to work. This is an 8 per cent increase from last year's results.
The results were 48 per cent strongly positive, 47 per cent positive, 5 per cent neutral and 0 per cent negative and strongly negative. The 95 per cent positive score is 32 per cent higher than benchmarked unions, 17 per cent higher than other unions and 18 per cent higher than the third sector.
In the last three years the Students' Union has had a full turnaround, with a change in CEO and staffing structure. It has a three-year strategy in place and is achieving yearly key performance indicators. The Union also recently received accreditation for Independent Power Producer (IPP) investors in people. 
It also has a stronger relationship than ever with the University, even during the coronavirus pandemic, working closely as part of the Critical Response Team to ensure students voices are heard and acted on with each step the University takes. 
The University of Westminster Students' Union is an independent membership-led organisation representative of all University of Westminster students. The core function of UWSU is to provide Westminster students with opportunities that enhance their university experience, such as sports clubs, societies, and student jobs, and to be a platform through which their voices can be heard.
Michael Wigg, CEO of the University of Westminster Students' Union, said: "I am delighted that such a high percentage of our full-time staffing team feel the Students' Union is such a good place to work. We have built a positive culture at the Union through the co-creation of a long-term strategy and accompanying people plan which has had a positive impact on the organisation and our people. I would further like to take this opportunity to thank our team for their commitment to the organisation and the high level of impact they deliver on the student experience daily."