In memory of the late Professor Geoffrey Petts, the University established a research fund to recognise the distinguished contributions he made to interdisciplinary river science research and his belief that all students, regardless of their financial situation, should have the opportunity to succeed.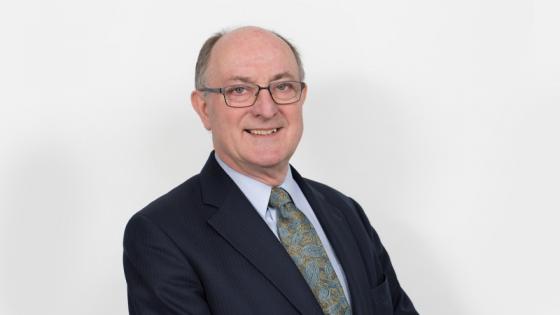 The University is committed to developing a unified, interdisciplinary community of researchers with a vibrant body of PhD students at its heart. There are currently approximately 450 doctoral researchers contributing to the hive of activity happening within Westminster's research communities, the vast majority of which are self-funded.
Thanks to a generous pledge made by Professor Judith Petts CBE in memory of her late husband, Westminster launched the Professor Geoffrey Petts Research Fund that is being matched by the University. The funds will allow PhD researchers to apply for financial support towards equipment and fieldwork costs, making postgraduate research more accessible and elevating the standards of work produced.
Not only will this help improve students' prospects for the future and the contribution to the academic community they represent, but also the overall representation of Westminster.
Talking about the funding, Professor Leigh Wilson, Director of Westminster Graduate School , said: "Doing a PhD demands extraordinary commitment – emotional, psychological, intellectual and financial. Any financial support given to a PhD student has a significant impact on their ability to maintain this commitment.
"In addition to this, the activities made possible through the funding of research expenses enrich and deepen the eventual research, ensuring that University of Westminster PhD students have the best possible chance of producing innovative, original and world-changing work."
Acknowledging the significant contribution made by Professor Geoffrey Petts, this Fund will allow the impact of his life to continue to benefit many more future students at Westminster.
To donate a single donation to the fund, click here, or to set up a regular donation, click here. Alternatively, if you'd like to discuss a contribution, please contact Jordan Scammell, Head of Development at [email protected].