The University of Westminster has proudly placed 18th out of 89 institutions in the UK for overall satisfaction in the newly released Postgraduate Research Experience Survey (PRES) 2021.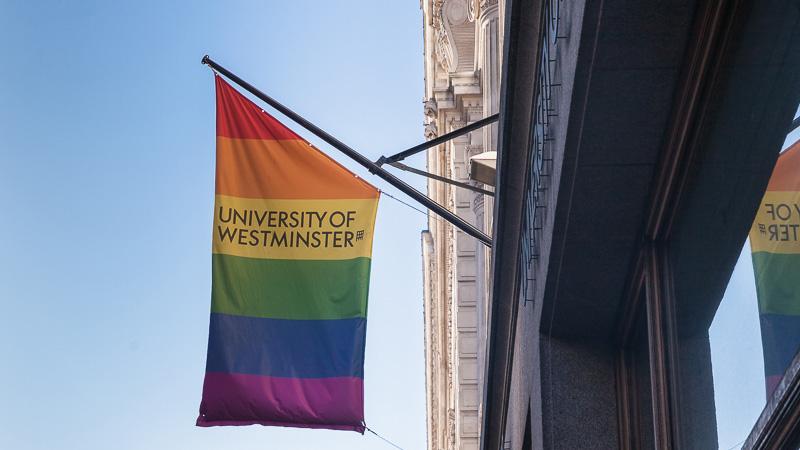 The University achieved its highest ever score as Westminster doctoral researchers rated their overall satisfaction with their studies at 82% which compares to a sector overall satisfaction rate of 79%. The overall satisfaction rate has continued to improve at Westminster with each PRES demonstrating the University's commitment to the postgraduate experience (74.1% in 2017, 76.2% in 2018, 78.7% in in 2019).
Westminster achieved a response rate of 62.6% against a sector average response rate of 36.1%.  This is the fifth highest nationally – a fantastic achievement which ensures the results truly reflect the views and opinions of our doctoral student community.  
The success in PRES 2021 builds on the University's Strategy which sets out to provide an exceptional student experience and exceed sector benchmarks for student satisfaction while also developing a unified, interdisciplinary community of researchers with a vibrant body of PhD students at its heart.
PRES 2021, which was published by AdvanceHE, is the only national survey focused on doctoral researchers at universities across the UK. It provides robust, benchmarked data from a large number of institutions to drive enhancement of the Postgraduate Research Experience.
The University's success in PRES 2021 is further recognised in the following areas in which it outperformed the national average or improved on previous surveys:
•    In 'Supervision' Westminster achieved a score of 90% (2.8% above the sector average, and 19th nationally)
•    In 'Progression' Westminster achieved a score of 89% (10.3 % above the sector average, and 3rd nationally)
•    In response to 'Covid-19' Westminster achieved a score of 80% (9.2% above the sector average, no ranking available)
•    In 'Responsibilities' Westminster achieved a score of 84% (5.4% above the national average, and 10th nationally)
•    In response to the question 'My Institution values and responds to feedback from research degree students', Westminster achieved a score of 70.9% - a 15.5% increase to the score of 55.4% received in PRES 2019
Speaking about PRES 2021, Professor Leigh Wilson, Director of the Graduate School, said: "These are very pleasing results and a tribute to the hard work and commitment of all of our doctoral researchers and the wider Graduate School community. I would like to give a huge thank you to everyone for their participation, feedback and views – they really are invaluable in ensuring the Graduate School continues to enhance the doctoral research experience for all."
To find out more about PRES 2021 please head to the AdvanceHE website.