Since the University of Westminster launched its distinctive COVID-19 Response Fund Appeal, it has been overwhelmed by the level of generosity shown by its supporters which has seen the University raise £363,410.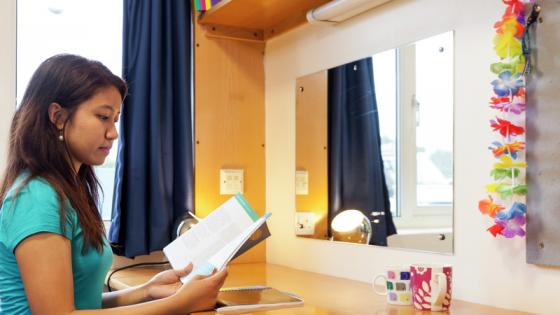 Employing its pioneering ethos as the first Polytechnic in the UK, the University of Westminster was one of the first universities to establish a COVID-19 Response Fund Appeal, supporting the arising needs of its most vulnerable and deserving students to ensure they could continue to reach their true potential regardless of the obstacles they faced.
The COVID-19 pandemic has required the University to change and adapt in truly innovative ways. Within weeks, Westminster succeeded in switching to a wholly remote learning and digital 'twin' of themselves. At the same time, it was quick to respond to the emerging needs of some of the more vulnerable students impacted by the pandemic.
The COVID-19 Response Fund Appeal is supporting a number of schemes set up by Westminster. The 'Students as Co-Creators Programme' established by the Quintin Hogg Trust, provided roles across the University for students who lost their part-time jobs. The 'Stay on Track Scheme' provides financial support to students facing immediate difficulty paying for day to day living costs including rent, food, or medical costs due to current arrangements. The 'Living Expenses Support Scheme' assists with longer term financial issues, while the 'Stay Sheltered Scheme' offers accommodation bursaries, which is especially important for overseas students who can no longer return to their home country over the summer holidays. The 'Stay Connected' scheme provided laptops to those needing them to study remotely.
Tapiwa Muparadzi, Contemporary Media Practice BA Honours student, said: "The Response Fund has helped me to pay my rent until the end of the term. I really would have struggled to pay this, as my company had to let me go due to the virus. Without this fund, I would have had to open an overdraft, which I would not be able to pay back. I am so grateful for this support." 
 
Many existing donors generously donated additional income to support Westminster students, and the University has seen a substantial increase in first-time donors wishing to show their support. None more so than the University's younger alumni who have come together in their droves and embraced the 'We Are Westminster' community spirit by supporting their peers during these challenging times.
Alumnus Guy Lawrenson, who graduated in 2012 with a Graduate Diploma in Law, explained: "Like me, you probably remember how important a part-time job was in enabling you to be at university and make the most of the experience. With job opportunities severely limited and life having changed so dramatically for so many, it's vital that we step up and help current students in any way we can."
Jordan Scammell, Head of Development at the University, said: "Current students face more challenges than ever, and our appeal will remain live as long as our students need our support. It's been wonderful to see our supporter community come together to make our students' lives a little easier during the uncertain times and help them continue to stand the best possible chance of success this summer, and beyond. Thank you."
Peter Bonfield OBE, Vice Chancellor and President, stated: "A remarkable effort has been felt across the University to ensure minimal disruption to our students' studies. This has been made possible by our positive, professional and compassionate colleagues, who put enormous energy and commitment into ensuring as smooth a transition as possible to our virtual University, and our understanding, patient and cooperative students. Our supporters have played a significant part in our collective efforts. My hearty thanks to you all." 
Find out more about the University of Westminster's ongoing COVID-19 Response Fund Appeal.