By developing innovative research techniques virtually, to facilitate community action, Tumpa Fellows, Senior Lecturer in the School of Architecture + Cities, has helped remote communities to contain the coronavirus outbreak despite having to suspend research fieldwork.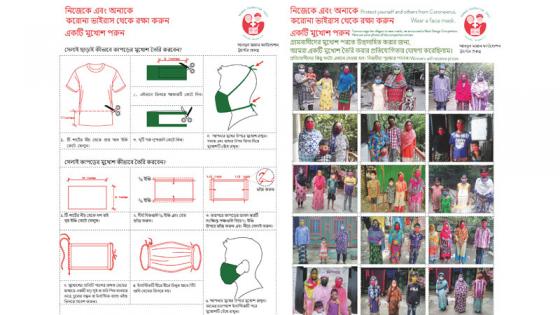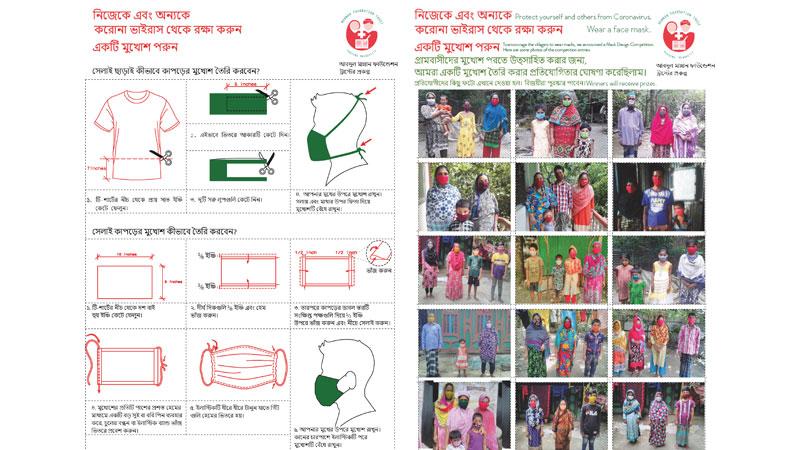 Due to the COVID-19 pandemic, there have been significant restrictions on academic fieldwork, resulting in community action research being unable to take place in person. As a result, Tumpa Fellows redesigned her innovative participatory research techniques for her fieldwork in collaboration with Mannan Foundation Trust in the remote village of Rajapur, Bangladesh. 
The project that began in 2011 involves working with the socioeconomically vulnerable communities in the village to address social and environmental challenges and the community's lack of access to health and education in the context of the severity of the changing climate. Fellows' research trip, funded by the Global Challenges Research Fund, was a continuation of her project where she planned to undertake community participatory research to understand the immediate responses and adaptations of communities to the changing climate. The annual research trip was cancelled this year due to the pandemic, which led to Fellows improvising and creating new opportunities to facilitate community engagement and participatory research virtually.
The redesign of the research included a series of short projects to help the community respond to the challenges of the COVID-19 pandemic. The projects focused on prevention of infection and raising public health awareness through participatory workshops explaining the importance of social distancing, distribution of soaps and demonstrations of handwashing, wearing masks and how to access emergency medical assistance. Participatory design tasks were also run as part of the project, including competitions to design masks and social distancing devices. 
The Rajapur Primary school and the local village schools in the area, have been closed since March 2020 and most of the children have missed out on education since then. The community design workshops facilitated opportunities for the village children to be engaged in design projects through making and drawing activities and filled some of the gap in their education during the pandemic.
Despite the absence of social services and local authority assistance during the crisis, community members actively collaborated in the project to learn about staying safe during a pandemic and demonstrated resilience, self-sufficiency and compassion.
Talking about the project, Tumpa Fellows said: "My virtual presence cannot replace the experience of being on the grounds during fieldwork and the face-to-face community engagement. However, during the COVID-19 pandemic, these adaptive improvised methods of remote community engagement have facilitated new opportunities for the research and the community participants."
"This has happened through coming together to work with the local charities, self-organising their available resources to help the neediest in the community with aid and life-saving public health awareness workshops, and so preventing the spread of coronavirus in the village and managing the crisis." 
She added: "My teaching here at Westminster is informed by my research where the students are encouraged to research and shape the future of the practice of Architecture by experimental design through collective adaptations to the changing climate and positive social impact."
Professor Alexandra Hughes, Deputy Vice-Chancellor for Engagement and Employability, said: "At the University of Westminster we are proud to be a welcoming, diverse and inclusive organisation. Our global engagement activity is key to that. Our overseas students, colleagues, alumni and collaborations are vital to who we are and what we do. Research with global reach and impact is a core element of our international work. We are delighted that this is reflected in Tumpa Fellows' research."
Professor Andrew Linn, Pro Vice-Chancellor for Research, added: "Research in our School Architecture and Cities and our University-wide Sustainable Cities and the Urban Environment research community focuses on developing and sharing new insights to make a real difference. This is an excellent example of the myriad ways that pioneering research at Westminster is improving lives across the world.  Congratulations to Tumpa Fellows on her innovative and impactful work."