Third year Film BA Honours student Angelica Bizzotto has been appointed as the official videomaker/content creator for the Y20 Italy 2021 summit task force.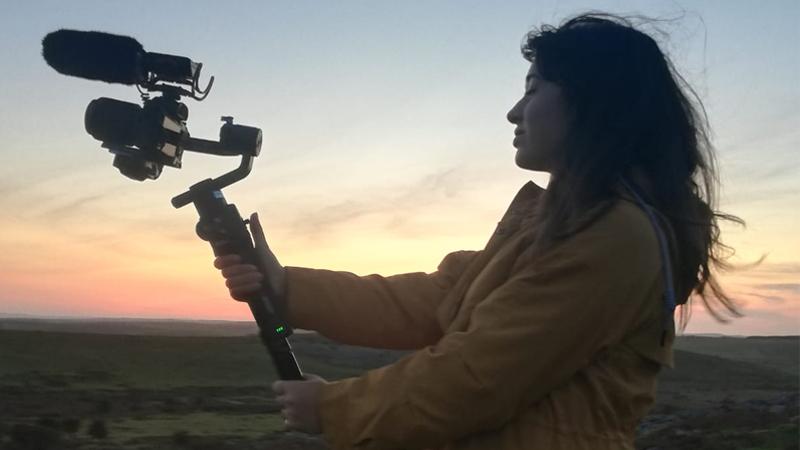 The Y20 is the official youth engagement group for the G20, the forum for the world's largest and most advanced economies. The Y20 task force was formed to highlight key issues affecting young people and to connect with young leaders to discuss solutions to tackle these challenges and advocate to international leaders for change. The summit is a week-long conference that will take place in Milan and Bergamo in July, and will bring together young leaders to discuss and debate key issues and present this to world leaders as part of the official G20 summit.
Angelica joined the Y20 team as content creator in February 2021 and since then has been taking part in regular online meetings to plan and create content which have been published on a weekly basis. She has created a variety of different pieces of video-based content, including an introduction to the Y20 event video, which will be shown at the beginning of every day of the summit as an official presentation of the themes of the Y20 to international delegates and politicians. In addition to this, Angelica has also been working with the social media team on creative ideas for social campaigns and video reels.
Angelica is a third year Film BA Honours student at the University of Westminster and is a freelance filmmaker specialising in camera and lighting, as well as working as a videographer and content creator. As Vice-President of the UWSU Film Society, she directed the 2020 Westminster Film Festival, and has also created content for the BBC, Mind, and other international brands between the UK and her home country of Italy.
Talking about her appointment as content creator for the Y20 summit, Angelica said: "This year the Y20 and G20 are going to be hosted in Italy for the first time ever. Having been chosen to be in the YAS task force to create creative content for an institutional body is a big achievement and honour for me. 
"The candidate selection I went through has been hard but, thanks to the skills and portfolio I developed during these years at the University of Westminster I managed to break through. Remember, never give up on your dreams and follow your passions!"
Find out more about Film and Television courses at the University of Westminster.