This year's telephone campaign, run by students at the University of Westminster, to raise money for the COVID-19 Response Fund through contacting alumni, is launching soon.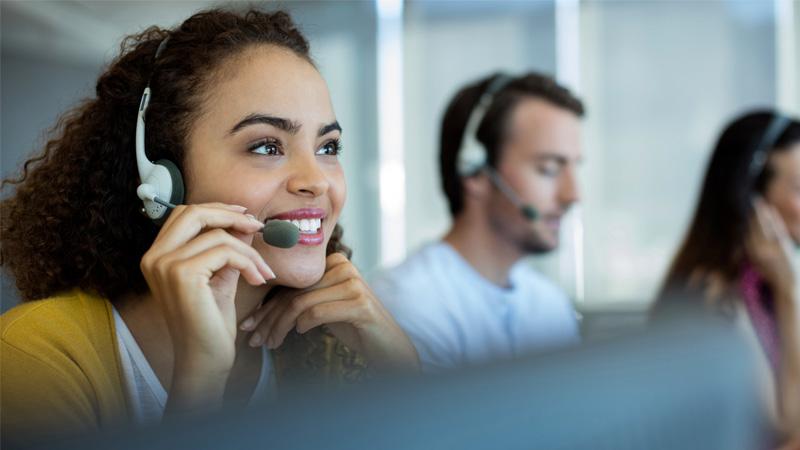 The Telephone Campaign allows the University to stay connected with its alumni. It is a vital part of the regular giving programme, which ensures that students can be supported by the University of Westminster every year. Last year's campaign, which was for The 125 Fund, raised £70,000. 
The team of 40 student callers will phone over 1,000 alumni during 7-29 November to raise money for the COVID-19 Response Fund so that the University can ensure its students can continue with their studies and work towards their future careers. 
The calls aim to find out about the alumni's experience at the University, update them on any developments, offer them the opportunity to support the COVID-19 Response Fund, and to let them know about the ever-growing list of benefits and opportunities available to them. 
The COVID-19 Response Fund aims to support students at the University, particularly those who are vulnerable and do not have the infrastructure, finances, or support regarding this new environment of remote working or who have lost their part-time job. 
The team has set up three funds, the Stay on Track Scheme, Living Expenses Support Scheme, and Stay Sheltered Scheme, for alumni and supporters to consider, that help ensure the most vulnerable students still stand the best possible chance of successfully completing this academic year.
The Stay on Track Scheme aims to provide financial support to students who are struggling to pay for day-to-day living costs such as rent and food. They are able to apply for a grant of £750.
The Living Expenses Support Scheme allows students to apply for means tested grants of between £100 and £3,000, depending on their circumstances. This fund is available to home students to help with longer term financial problems. 
The Stay Sheltered Scheme involves means tested accommodation bursaries, depending on their rent price, of up to £1,100. This is particularly important for international students who cannot currently return to their home country. 
Speaking about the campaign, Amar Kataora, Development Officer at the University of Westminster, said: "This year's campaign is hugely vital for Westminster students. Support from our alumni community allows us to ensure our more vulnerable students can continue learning and focus entirely on their future, without having to worry about day to day costs or having the right tools to complete their course. We don't want any students to miss out on their future due to circumstances out of their control."
Learn more about The Telephone Campaign and the COVID-19 Response Fund.