Georgia Corr, who studies on the Transport Planning and Management MSc course, was announced as the recipient of the 2019 Transport Planning Society (TPS) bursary in early 2020,  and was a speaker at the annual Transport Planning Day event on 16 November.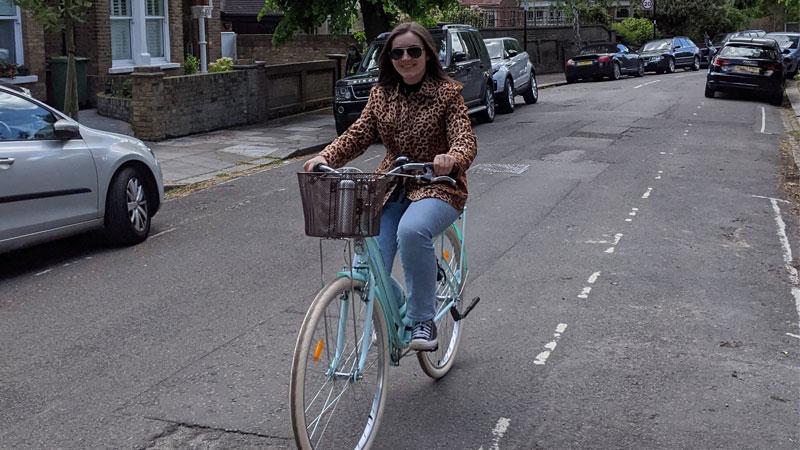 This year's event was hosted by the Institution of Civil Engineers and focused on the role of transport planning in tackling climate change and creating a sustainable, healthy future. The first session included speeches from Georgia as the winner of the TPS 2019 Bursary Award, Transport Planning Society Board Director Jo Ward, and Will Norman, the Mayor of London's Walking and Cycling Commissioner.
Georgia is a Transport Planner at the London Borough of Ealing where she encourages and promotes sustainable and active transport, and currently studying on the Transport Planning and Management MSc where she hopes to expand and deepen her knowledge to create equitable and inclusive sustainable places through better active travel planning.
Earlier on this year, she was recently announced as the winner of the 2019 Transport Planning Society's national annual bursary competition with her paper titled: "Food for thought: the rise of on-demand food delivery and the growing need to switch these journeys from motors to muscles, a case study of London". The paper updates the industry's knowledge on how on-demand food deliveries in London are made and why riders pick their modal choice, before outlining a series of recommendations for practitioners to enact to encourage these journeys to be made more sustainably.
Talking about the event, Georgia Corr said: "I'm thrilled to have been announced as the winner of the bursary competition and to have had the opportunity to talk about my work at this year's national Transport Planning Day. It was really rewarding to explore a topic I'm interested in and shed light on an issue that is expected to grow if no action is taken."
Dr Enrica Papa, Reader in Transport Planning, added: "I'm very proud of Georgia for winning the prestigious TPS 2019 Bursary Award and that she was among the speakers of the Transport Planning Day 2020. The knowledge, experience and diversity that our students bring to the Transport Planning and Management MSc hugely enrich our learning experience."
Find out more about Transport and Logistics courses at the University of Westminster.