The University of Westminster's student radio station Smoke Radio has raised over £600 for the Stephen Lawrence Charitable Trust in their 24-hour dedicated broadcast.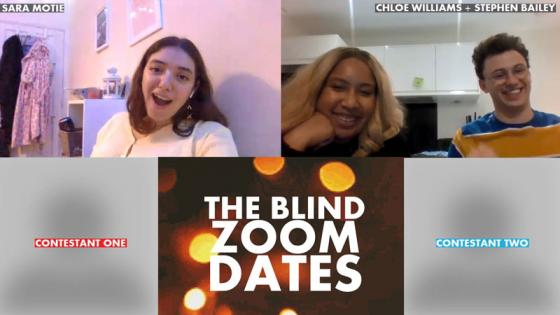 The broadcast, called Smoke's Lock In, initially aimed to raise £200 but reached £630 in donations in less than two days. Chloe Williams and Stephen Bailey, third-year students from the Radio and Digital Production BA Honours course, came up with the idea of the broadcast as a result of the current wave of protests for the Black Lives Matter movement. The two developed fun features, informative discussions, and ran the technical production of the event, which was done through Zoom.
The event was broadcast on Smoke Radio's YouTube, Facebook, and Twitch pages from 10am on Thursday 18 June to 10am on Friday 19 June. Throughout the broadcast, the hosts played the 'pass the aux' challenge, where they played new or covered music by exclusively black artists. 
The broadcast began with Chloe Williams and Makee Ogbon hosting the Around the Planet Zoom, where they went head-to-head to see who could connect with someone as far away as possible within an hour. The two also took part in a TikTok challenge against another student radio station to see who could create a viral TikTok video first. 
Marlyse Zouzouko followed the two, hosting An Arts Masterclass from 1pm to 4pm, teaching watchers how to creatively deal with stress, as well as showcasing the work of black creatives. She then played a hand-picked selection of Afro-Caribbean songs to end her slot.
From 4pm to 7pm, Dan Taylor and Niamh Hutchings, students on the Journalism BA Honours course, presented 'The Ally Hour', discussing the Black Lives Matter movement as two white people in the UK. The two then hosted The Big Quiz to test the general knowledge in Smoke's live Zoom pub quiz. Award-winning alumna Kaylee Golding then took over the broadcast at 7pm, talking with friends from the On Your Gaydar podcast about what it's like to be LGBTQ+ in the black community, before finishing with a DJ set at 9pm.
From 10pm, Sara Hebil-Motie, Deputy Manager of Smoke Radio, ran Smoke's Blind Zoom Dates, a match-making show where she introduced two contestants and asked a variety of questions to see if they matched up as partners. Hebil-Motie then hosted a discussion about speaking out and exploring the difference non-black people can make for the movement with Williams and Bailey. Last year's Station Manager Pulama Kaufman also joined Hebil-Motie to discuss the issues of sexuality in the black community.
Ginny Mesina, also a radio student and Smoke's resident 'rave expert', presented a virtual tour though the world of rave culture from 1am to 2:30am. Following this was Derrian Douglas, a Journalism BA Honours student from the United States, who discussed the Black Lives Matter movement and racism in America with a friend who has been impacted by both racism and the movement from 2:30am until 4am. 
Ryan Brannigan took over the slot at 4am until 6:30am with The Shows that Make You Think, discussing shows and films that have taught him a lesson, as well as the impact of the movement on sport. From 6:30am, Lauren Watson and Paola Massimo hosted The Chill Morning Mix, starting the day with a hand-picked selection of iconic classical music from black artists for an 'easy ways to wake' playlist.
To close the show, Chloe Williams and Makee Ogbon once again took over the broadcast with The Final Stretch from 8am to 10am with a dance workout. After this, Williams, Bailey, Hebil-Motie and Ogbon attempted to follow a yoga class written out by Charity Bloxham. The broadcast ended with highlights from the day's programmes and features.
Williams said about the event: "Smoke's Lock In was more than I could have ever expected. To see all of our friends and family come together to present, participate, and donate was heart-warming and it is so fulfilling to see so many people supporting the change in society that we are pushing for. I'm grateful to everyone who watched and got involved as £630 is genuinely going to change people's lives. Black Lives Matter is a movement that is so incredibly personal to me and to create such a rewarding 24 hours with Stephen was amazing and I couldn't have asked for a better friend to have put it all together with."
Bailey said about the event: "Smoke Radio's Lock In was a whirlwind of a broadcast. I love seeing ideas come to life, nevertheless, Smoke's Lock In was much more than that. Our idea initially was to wrap up Smoke's year in a creative manner as lockdown ended everything a touch early. Whilst in planning, global events turned in the light of the death of George Floyd. Following on from this we made a decision to dedicate our broadcast to shine a light on the Black Lives Matter movement as well as raise money for The Stephen Lawrence Charitable Trust."
The Stephen Lawrence Charitable Trust is named for Stephen Lawrence, who was murdered in a racist attack in 1993 at 18 years old. They work with young people from disadvantaged backgrounds from ages 13 to 30 to inspire and enable them to succeed in the career of their choice. The charity works with schools, government, businesses, and communities to create a fairer society in which everyone has the opportunity and the support to succeed. 
Baroness Doreen Lawrence, who founded the Trust, received a Honorary Doctorate from the University in 2016.