Professor Terry Lamb, Professor of Languages and Interdisciplinary Pedagogy, was invited to present the opening keynote speech at the annual conference of the Norwegian National Centre for English and other Foreign Languages in Education in celebration of the European Day of Languages.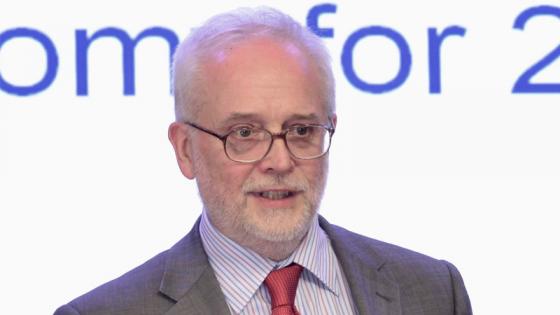 Tackling the theme of creativity in language, learning and teaching, the conference intended to address the new Norwegian curriculum for primary and secondary education, whose core values include 'The joy of creating, engagement and the urge to explore'. 
Exploring creative language pedagogies and curricula, in his keynote address, Professor Lamb drew on his research into learner autonomy and engagement, as well as arguing the value for creativity of drawing on linguistic and cultural diversity, including examples from his research.
At the Council of Europe's initiative, the European Day of Languages has been celebrated across all of the Council's 47 member states every year since 2001. The celebration is intended to promote the value of plurilingualism for inclusive education, intercultural understanding and democracy. Professor Lamb continues to be involved in a number of initiatives of the Council of Europe, including at the Council's European Centre for Modern Languages.
To mark the day, Professor Lamb was also interviewed by the Voice of Islam radio station to discuss the theme of languages, why it is important for young people to be linguistically diverse and the benefits of having a linguistically diverse society.
Talking about his involvement during the European Day of Languages celebrations, he said: "It is always a pleasure to meet teachers committed to empowering their learners, whether it be through creativity or through drawing on diversity, and Norwegian teachers are no exception. The European Day of Languages is an opportunity to reflect not only on celebration of multilingualism, but also on ways in which we need to be linguistically more inclusive.
"Crucially, the European Day of Languages is an acknowledgement not only of the many official languages in Europe, but of all the languages spoken across Europe – they are all European languages. It is also a reminder that all the languages recognised as being 'European' are part of much wider language families that stretch way beyond the borders of Europe."
Learn more about Language courses at the University of Westminster.