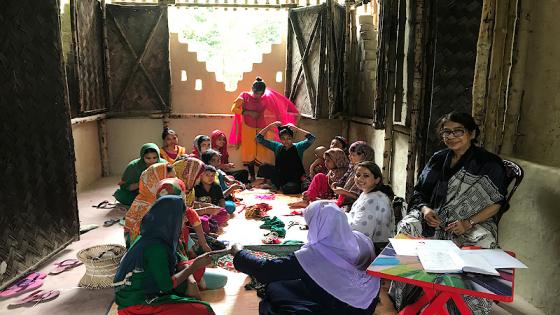 The awards celebrate the best research in the field of architecture, with the entries illustrating a strong focus on people and community over buildings. Themes in this year's entries included social injustice and climate change. 
Professor Rattenbury was shortlisted in the category History and Theory for her book 'The Wessex Project: Thomas Hardy Architect'. This project examines Thomas Hardy's surviving buildings, maps, experimental drawings, photographs and stage set designs and conservation campaigns. It is the first time Hardy's work has been studied in detail by an architectural writer and has been highly acclaimed by Hardy scholars. 
Professor Rattenbury said about achievement:  "It's fantastic to have been shortlisted for this award.  This was a really unusual piece of research work - the first time an architectural writer had ever recognised all the astonishing and unexpected things that Thomas Hardy did as an architect and it's great to have it so highly recognised." 
Fellows was shortlisted in the Annual Theme: Building in Quality category for her paper 'Improvised architectural responses to the changing climate'. The aim of her research is to assist in building support systems for the most vulnerable to enable self-sufficiency and resilience, to adapt to the changing climate in Bangladesh. 
Fellows has previously been featured in a campaign by RIBA to support the annual nationwide celebration of Black History Month, which highlighted inspirational, award-winning BAME architects at different stages of their career trajectory. 
She said about the achievement: "I feel thrilled to have been shortlisted for the 2019 RIBA President's Awards for Research which celebrate the best global research in the fields of architecture and the built environment. I am passionate about my research and practice helping those who face social inequalities and climate change so it is wonderful to have this research be recognised in this way and to have it disseminated on this prestigious international architectural research platform.  
"The outstanding research of the University of Westminster has been recognised in two categories at this year's RIBA President's Awards for Research; Professor Kester Rattenbury in the History and Theory category and myself in this year's Annual Theme: Building in Quality category."
The winners of each award will be announced on 3 December 2019 at the President's Medals ceremony at the RIBA in London. 
Learn more about our Architecture courses.
Press and media enquiries
Contact us on:
+44 (0)20 3506 9464 (9am-5pm Monday to Friday)
+44 (0)7970 483 778