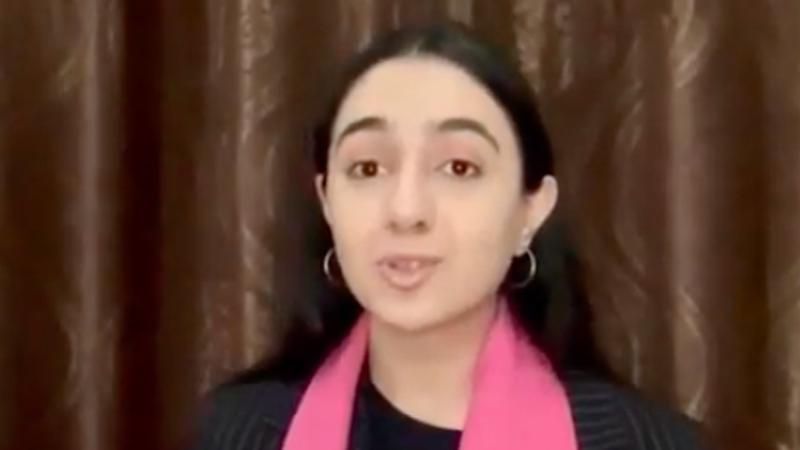 The competition, which is organised by the Political Studies Association (PSA), is for undergraduate students, inviting them to speak about political issues that are important to them. The competition was tough, with the PSA receiving an overwhelming number of entries this year.
There were two rounds to the competition, with round one requiring students to submit a two to three-minute video about themselves and their idea, and what their political speech is about. Those who were shortlisted to the finals were provided with a mentor who offered guidance on political speech writing and how to perfect a speech. 
Round two invited the finalists to give a seven to 12-minute speech, which was scrutinised and analysed by a panel of judges, and made available online for the public to vote. The finalists were celebrated at an event coinciding with World Speech Day on 15 March. At the event, Zohra was announced as the winner of the public vote. 
Zohra's speech discussed the ongoing violence against women by the Indian military forces in Kashmir, a topic very personal to Zohra as this is her home country. She explained that in rural Kashmir women have been exposed to sexual violence for a long time, but the Indian forces have seen no consequences. Zohra discussed how the absence of media presence has meant that these inhumane acts have not been noticed or challenged by global news.  
Talking about Zohra's success, Professor Dibyesh Anand, Head of the School of Social Sciences at the University of Westminster, said: "We value each and every student of ours because they bring to this world something unique. We also celebrate excellence in different fields including our first-year undergraduate student Zohra, who not only won the public vote in the PSA competition but spoke about a subject that is deeply personal as well as political. Kashmir is a site of contestation and it is heartening to observe how Zohra humanised the issue through her speech." 
Zohra added: "This little journey has been a wonderful experience! I learned more about myself and my capabilities. I have always been interested in and passionate about politics and participating in this competition has further developed these interests. I got the opportunity to meet professional speech-writers, and I was mentored by Professor Simon Gibson, who is the founder of World Speech Day."
Learn about Politics and International Relations courses offered at the University of Westminster.