Omar Phoenix Khan, Criminology Lecturer, has launched a podcast called 'Justice Focus', interviewing people working passionately and compassionately in the criminal justice world.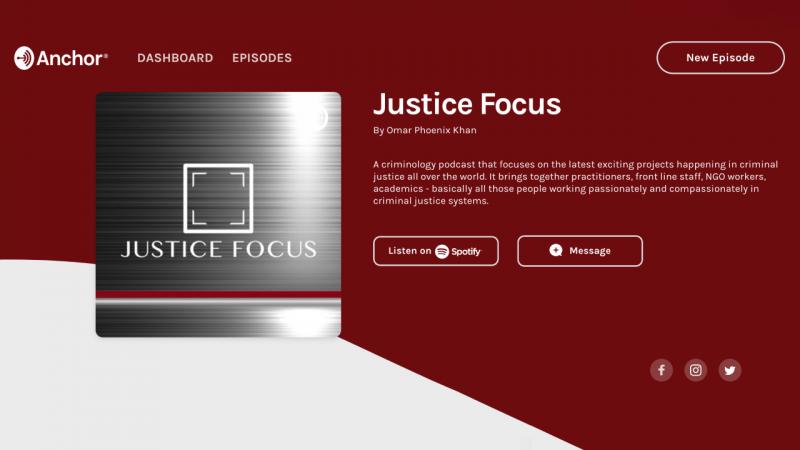 The podcast bridges the gap between front line workers, NGOs and researchers and has been received positively by practitioners, people with lived experience of prison and academics. It has now been downloaded across 54 countries and many lecturers have said they intend to use it as a resource for various modules.
The recent episodes include those exploring how to decolonise criminology, prison managerialism and institutional racism in policing. Previous episodes include themes such as prison masculinities, torture prevention and green criminology.
You can download and subscribe for free to the bi-weekly podcast on any platform.