Professor May Adadol Ingawanij, Co-director of the Centre for Research and Education in Arts and Media (CREAM), recently exhibited her British Academy funded curatorial project Animistic Apparatus to critical acclaim.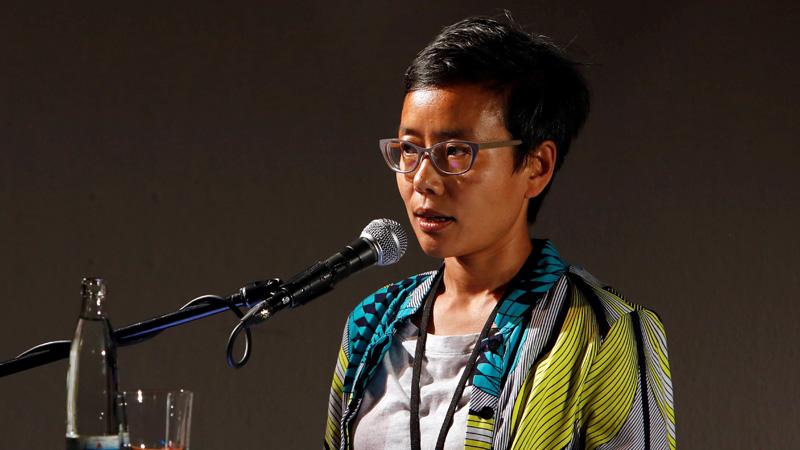 The recent iteration of Animistic Apparatus at Berwick Film and Media Arts Festival was enthusiastically received in several arts media. This site-specific exhibition featured works by Southeast Asian artists Lav Diaz, Lucy Davis, Apichatpong Weerasethakul, Chris Chong, Tanatchai Bandasak, installed across Berwick's historical sites, and martial arts inspired performances by the Taiwanese art collective lololol.
The film publication Sight and Sound interviewed Professor Ingawanij about the "provocative questions that sits at the centre of Animistic Apparatus", including 'What if humans weren't the primary audience for cinema?' This article featured Professor Ingawanij's tale about the source of inspiration for her project in Thailand's tradition of film projection rituals for spirits, and it highlighted her proposition to connect experimental exhibition practices with storytelling and imaginaries of ecological interrelation. 
In a feature length review, the art publication site Hyperallergic noted the speculative underpinning of Animistic Apparatus: "The project reimagines screen media as offerings to nonhuman audiences, and explores questions around what this would mean for creators and curators." The Brooklyn Rail called the installations at Berwick a "transgressive experience," and noted as the project's highlight the installation by CREAM PhD researcher George Clark. This work, Double Ghosts, is part of his CREAM-funded practice PhD. 
A commentary in MAP Magazine describes Animistic Apparatus as "a constellation-like project" characterised by the "deprioritisation of the individual, and of the dialogical relations that imagines," in order to "situate recent moving image practices in and of the volatility of the world."
Upcoming iterations of Animistic Apparatus include screening programmes at the art space NTT InterCommunication Center (Tokyo), co-curated by Professor Ingawanij and Julian Ross, project collaborator and film programmer at the International Film Festival Rotterdam and Locarno Film Festival, and Other Futures Festival (Amsterdam). 
Read more about Animistic Apparatus here.
Read Sight and Sound's full article.
Read The Brooklyn Rail's article in full.