Manisha Ganguly, a CAMRI Doctoral Researcher at the University of Westminster, has been awarded the George Weidenfeld Prize 2020 for her investigation into war crimes.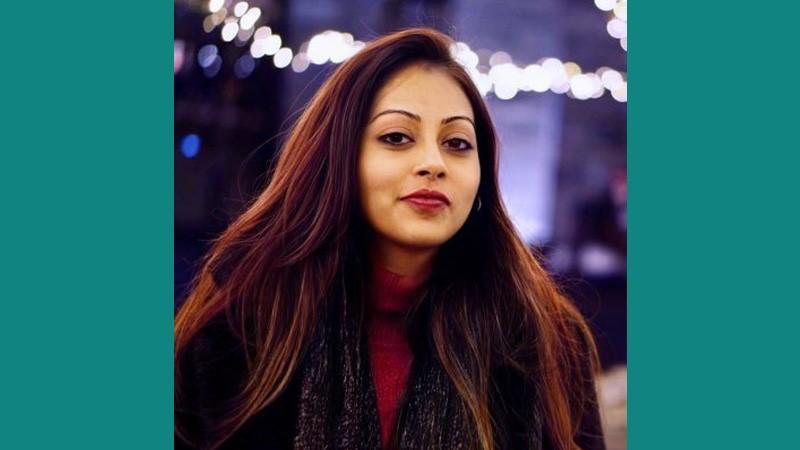 The prestigious prize, which is presented by the Axel Springer Academy, is a recognition of excellent investigative and courageous research activities. Ganguly, whose PhD work examines the effects of automation, AI and open source technology in investigative journalism, also works for the BBC World Service's Emmy-award-winning Digital Documentaries team, the prime-time program Newsnight and print publications such as The Telegraph.
The presenting of the George Weidenfeld Prize is in recognition of her investigations into war crimes in Libya and Syria, uncovering the training of Jamal Khashoggi's murderers and other international exclusives.
The prize is named after the publisher and publicist Lord George Weidenfeld, who throughout his life was committed to critical journalism and promoting young talents. In his last major speech at the Axel Springer Prize 2015, he called on young journalists to be "vigilant and courageous" and encouraged them to stand up resolutely and with a clear position for freedom. George Weidenfeld was a long-standing writer for WELT, a German national daily newspaper and columnist for BILD am SONNTAG, Germany's largest-selling German national Sunday newspaper.
The Axel Springer Academy is part of German publisher Axel Springer and is considered to be the most advanced journalism school in the German-speaking world.
The judges said to Ganguly about her work: "Most moving for me but most importantly - your research on war crimes in Libya but also in Syria, where you have proven what the liars and war criminals Vladimir Putin and Bashar al-Assad are doing in Idlib, namely wiping out their own population. Your evidence helped silence the doubters for example, on social media where people constantly undermine the facts and you removed their ground. You courageously and resolutely track down dangerous truths, pinpoint grievances and your modern open source research sets standards, congratulations on the George Weidenfeld special award."
On winning the award Ganguly said: "I'm extremely grateful to the Axel Springer Academy for this award.  Now more than ever is the need for investigative journalism felt, and I'm glad that open-source techniques are being recognised internationally for its ability to hold the powerful to account."
Watch her Newsnight report on war crimes in Libya on YouTube.