Leila Hassan Howe, British activist and leading light in the British Black power movement of the 1970s and 80s, shared stories and insights from her life in conversation with journalist Jacqueline Springer as part of Westminster's Black History Year event series.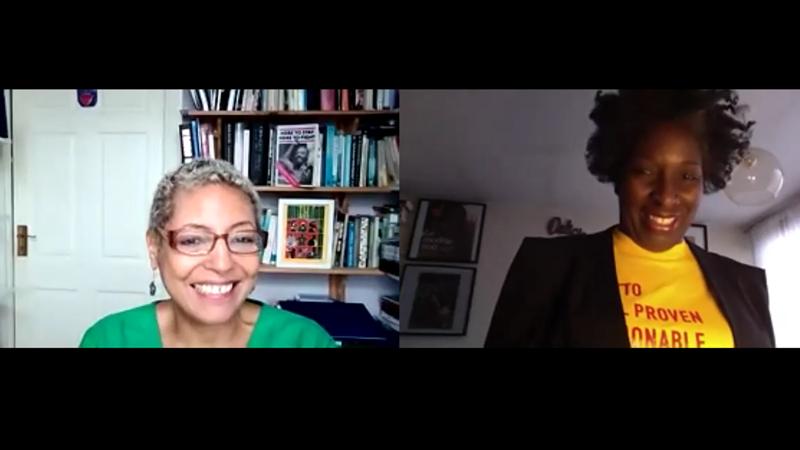 The event involved a lively conversation between Howe and Springer, giving an insider perspective on key moments of Black political resistance in the UK. They spoke about a range of topics, including Howe's childhood and growing up, post-colonial Britain, history, hatred and oppression.
Leila Hassan Howe was a member of the Black Unity and Freedom Party, where she led demonstrations including the National People's Day of Action in response to the deaths of 13 young Black people trapped in a New Cross house fire in 1981, which was the largest demonstration of its kind at the time. 
Talking about her work leading this demonstration, the lack of police response and overall national silence towards the tragedy, Howe said: "We felt so strongly that this was an absolute abnegation of justice and fair play in British society and so we had to make our mark."
She was also part of the hugely influential Race Today Collective, working with others including Linton Kwesi Johnson, Farrukh Dhondy and Darcus Howe to steer the monthly magazine and voice for radical Black politics, taking up the role of deputy editor in 1973 and editor from 1985. She also worked alongside influential activist and intellectual Ambalavaner Sivanandan at the Institute for Race Relations, leading a grassroots rebellion from within the organisation to transform its leadership.
The event closed with a dedicated Q&A session, where attendees were invited to ask questions, which included discussions of the Black British identity, the Windrush scandal and the changing definition of 'Black'. 
Talking about the discussion, Jacqueline Springer said: "Within days of cladding manufacturers refusing to attend the Grenfell Tower Inquest and the Home Secretary denouncing the 2020 Black Lives Matter marches as 'dreadful,' the opportunity to interview Leila Hassan Howe, to hear her recollections of the battles waged in post-colonial Britain, and of the power of the pen and public protest as tools to right the imbalance of classed and racialised injustice was an immeasurable privilege."
Watch the full discussion on YouTube.