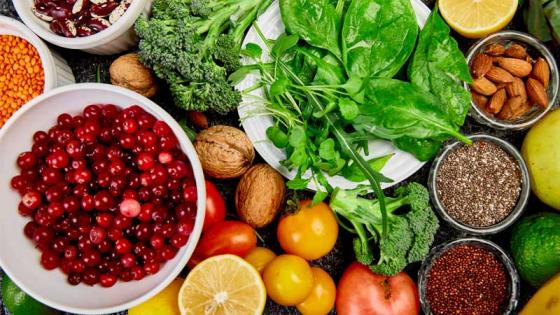 The study explored the relationship between food and mood against the backdrop of increased mental health and nutrition awareness within public health and scientific discourses. In the study, mood was defined as encompassing positive or negative affect. Using an interpretative methodology, this exploratory study was designed to elicit perceptions and experiences of food and mood from a group of church-attending women in inner London. 
Global Public Health Nutrition MSc student Joanna Leeds led the study as part of her course project and collaborated with Regina Keith and Dr Maria Woloshynowych on the analysis and write up of the paper.
The study was carried out in two churches in London, where common mental health conditions account for a large burden of disease. Participants were interviewed through focus groups as the principle form of data collection and individual semi-structured interviews as a secondary method. Following thematic analysis, four important themes emerged within the data, with several subthemes. 
Women identified a number of factors as influencing their food choices and the effect of food intake on their moods. Individual level factors and external factors were implicated in this relationship. Food choice was influenced by mood and mood was influenced by food choice. Low mood was associated with unhealthy food consumption, addiction and overeating. Improved mood was associated with healthy eating and eating in social and familial settings. 
Their findings indicated that the food-mood relationship is intertwined in a complex web of factors as women respond to individual, environmental, cultural and social cues. The study results corroborate other findings on mood-induced eating and food-induced mood, while highlighting specific aspects of food and mood pertinent to this sample of women.  
Awareness of women's experiences may assist in targeting socio-cultural and environmental influences and developing supportive public health services via community-based or faith-based institutions. Findings from this study may be of use in women's social and mental health research, and for studies examining eating behaviours. Further research into the connection between food and mood is suggested. 
Talking about the study, Joanna Leeds said: "There is a growing body of research that explores the bidirectional food and mood relationship, with recent evidence corroborating the interplay between the gut microbiota and brain. However, few studies address women's perspectives to find meaning in the mood-food connection from their point of view. 
"We conducted individual interviews and focus groups with a sample of women of faith in inner London, in order to unveil key concepts surrounding their perceptions of food and mood. This exploratory study offered us a glimpse into women's lives and their unique experiences relating to food choice and food-induced mood states. 
"Our research also attempted to understand the role faith may play in healthy eating practices and perceptions. We hope findings from study will contribute to the growing body of research surrounding food and mood through highlighting the voices of women; a largely under-represented group in the field of health." 
Read the full study on the World Nutrition Journal's website.