Dr Souad Mohamed, Senior Lecturer in Business Information and Knowledge Innovation Management, was recently granted funding for her two-year project entitled "Women Leadership Development in Sudan".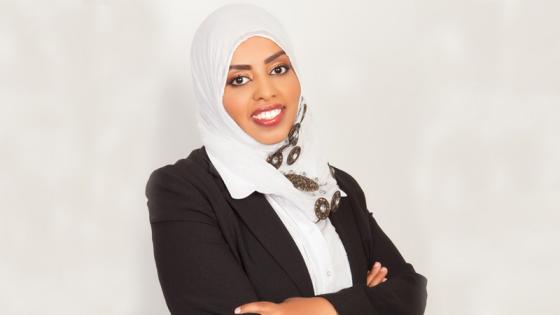 This project aims to explore the barriers and enablers to women's advancement and leadership development in Sudan. The study contributes directly to the United Nations Sustainable Development Goal 5 which is 'gender equality'.
The project also supports women's empowerment and development towards Agenda 2063, Africa's long-term vision and action plan for its development, as more women in leadership will account for enhanced economic growth and stability in Africa.
In collaboration with UN Women and representatives from NGOs, governmental bodies, female business leaders, business practitioners and academics, this research will raise awareness and guide action on these areas and to those aspiring to be leaders. 
The fundamental anticipated output of the project is evidence-based framework that can be used in the future as an impact evaluation study and subsequently provide rigorous evidence to inform the design and implementation of gender-related policies and programmes in Sudan.
'Women Leadership Development in Sudan' is part of Dr Mohamed's wider research that is investigating women's leadership development in the Middle East and North Africa to contribute to enabling female leadership advancement and a more gender-balanced workforce.
Talking about the project, Dr Mohamed said: "I have great passion for sustainable leadership, creating inclusive workplaces and training young people and women with the skills they need to become leaders in the changing world.
"Having been engaged in discussions with some of the key stakeholders it is anticipated that this project will contribute to discussions on equality and diversity, gender policies and leadership in organisations operating in Sudan."
Learn more about Business and Management courses offered at the University of Westminster.