Dr Nina Smyth, Senior Lecturer in Psychology at the University of Westminster, was involved in a research study examining the links between plants and mental health.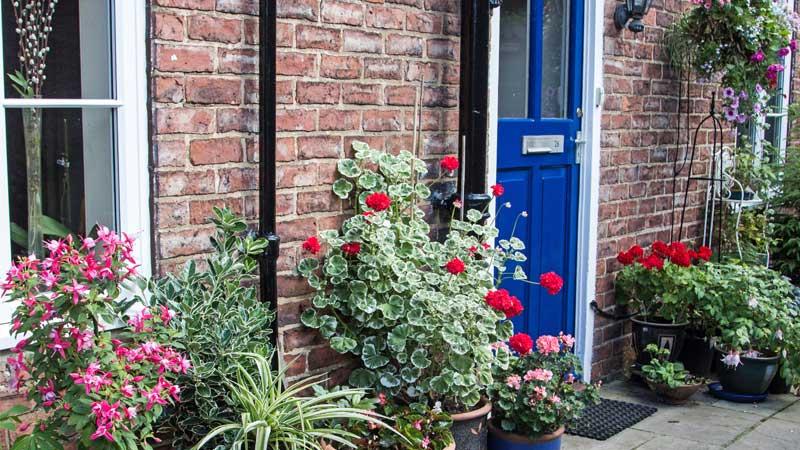 Nina worked with researchers from the Royal Horticultural Society (RHS) and Salford University, who led the project, and researchers from the University of Virginia. They found that adding plants to a bare or paved over garden decreases stress levels and increases happiness. 
Researchers gave five different plants to 38 households that had bare gardens in economically deprived areas of Salford. Before the plants were added to the gardens, the researchers measured the residents' concentrations of the stress hormone cortisol. They did this again three months after the plants were added.
Over the course of a year, the researchers frequently asked the participants about their stress and happiness levels. Dysregulated cortisol patterns are implicated in ill-health. Before the experiment began, only 24% of residents had healthy cortisol patterns, peaking in the early morning and deteriorating to the lowest level at night. The proportion with this pattern increased to 53% over the year following the plantings. 
Just over half of the residents said that the plants in their garden made them happier, 40% said they had helped them feel more relaxed, and 26% said it made them feel more connected to nature. The researchers also studied changes in the participants' experiences of stressful situations and found that their perceived stress levels fell by 6%.
Talking about the research, Dr Nina Smyth said: "It is extraordinary to see the impact a relatively simple intervention of planting a small number of plants in people's small outdoor space can have on people's health and the way they feel."
Learn about Psychology courses offered at the University of Westminster.