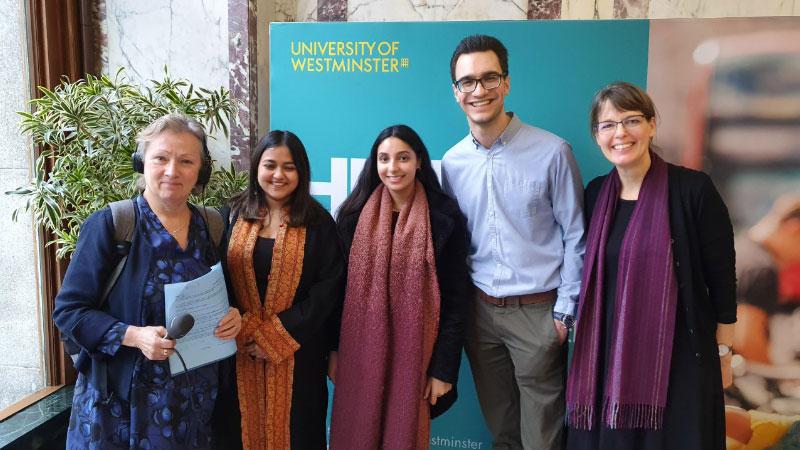 The UK has officially left the European Union at 11pm on 31 January. Swedish Radio came to the University during the day to talk about the effects of Brexit. George Perfect, a Politics BA Honours student, and Saman Haque and Kinkini Bhattacharya, Politics and International Relations BA Honours students, were also interviewed by the radio station about their opinions on Brexit. 
Perfect said: "Well I think it's a very special day and I feel for both the UK and the European Union actually. I think for the UK the result of the last four years, the dithering and delay that's happened, not only in parliament but also within the European Union, it's great today, on this special day for the United Kingdom that the result, the referendum of 2016, is finally implemented and the people have had their voice [heard]." 
Haque said: "I would say I feel rather sad for Britain and the European Union. Being a member of the European Union for a long time I do feel that British citizens will also be somewhat sad. I do not think I belong as much to Britain as I did previously just because I'm an Austrian national." 
Bhattacharya said: "I do understand why the British people would want to leave the EU and I understand their rationale behind it, although I personally don't agree with it and I am quite worried today, especially about what the future holds for people like me who are not necessarily an EU or UK national because laws are going to be very different now onwards, and employability is going to look very different for people like me, so that's what I'm worried about." 
When asked if divisions over Brexit had been seen in her classes, Dr Frennhoff Larsén said: "Yes, there have been passionate discussions about Brexit during the last three and a half years. But they have been civil, with constructive arguments raised on both sides."
About how the country will be able to unite, she said: "It's going to take time, but since 'Remain' or a second referendum are no longer options, the debate might become less polarised. I think it is going to be difficult to unite people over Brexit itself, and Boris Johnson's strategy seems to be to try and conclude the next phase of the negotiations with the EU as quickly as possible, in order to be able to move onto other issues where there might be greater unity."
Listen to the full show on the Swedish Radio website (in Swedish).