On 27 May, Dr Andrew Smith, Reader in Tourism and Events, spoke at an online conference entitled 'Festivals, Events and COVID-19: Navigating a global Pandemic'.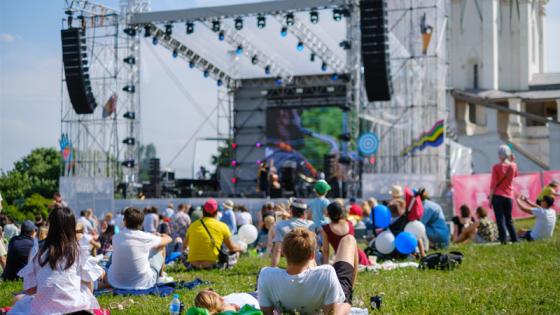 The virtual conference organised by the Centre for Culture, Sport and Events at the University of the West of Scotland invited a range of academics, policy makers and practitioners to discuss how we can navigate a future for the festivals and events sector. As a Principal Investigator on the HERA funded Festspace project, which aims to examine the way festivals and events affect public spaces, Dr Smith was invited to speak in a panel session about creative responses and new formats for events during the COVID-19 era. 
The session discussed how communities, cultural organisations and event organisers have creatively responded to lockdown measures and what the new normal might mean for them in the future. The discussion highlighted how communities have responded to the absence of collective gatherings, and which new forms of festivities will continue once social distancing is relaxed.
During the session, hespoke about the different kinds of events that have happened during lockdown. He focused on four key areas, including informal events such as music and exercise classes on local streets, internet events, illegal events such as parties and raves that broke lockdown rules and ingenious events, where the industry managed to find ways of running events safely such as drive-in concerts and cinemas.
Dr Smith also spoke about how when lockdown rules are loosened, there is going to be increased pressure on urban green spaces to stage outdoor entertainment and cater for increased demand for everyday recreation. He stressed that this would have to be carefully managed in order to protect green spaces and ensure that they are not overwhelmed.
Talking about the conference, Dr Andrew Smith said: "This was a really important conference that attracted a very large live audience.  Academics and event professionals outlined the very significant impact that the COVID-19 crisis is having on the festivals and events sector. The conference also covered more positive dimensions: for example, the creative ways that communities have responded, and the opportunity to reflect on, and reset, the way events are organised."
Find out more about Tourism and Events Management courses offered at the University of Westminster.