The Creative Enterprise Centre (CEC) at the University of Westminster have launched the Westminster Entrepreneurship Pioneer Programme, which aims to support students from diverse and often underrepresented backgrounds and identities.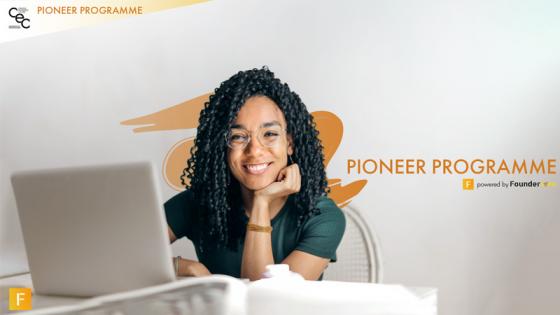 It is a digital programme which intends to give students the opportunity to develop enterprise skills, grow networks, increase confidence and build the ability to explore business creation opportunities that solve problems in society. It is aimed for diverse undergraduate and postgraduate students at the University of Westminster who want to develop their entrepreneurship skills or are interested in starting their own business.
The CEC's long-established mission to advocate for better inclusion and diversity in the business industry by actively contributing to developing a diverse, knowledgeable and skilled group of students and graduates from the University of Westminster has motivated the launch of this programme. 
The CEC have partnered with Foundervine, an award-winning social enterprise specialising in digital start-up and scale-up acceleration programmes, to deliver the scheme. Foundervine launched in 2018 and have since helped more than 2,000 diverse future leaders create, test, and sustain international business ventures. 
There are many benefits of the programme, including a series of skills workshops led by experts, one-to-one mentoring and coaching, one-to-one feedback meetings with real investors, a £250 bursary, and a demo and awards day where participants will pitch and present their projects to a specially invited industry and investor audience.
Talking about the programme, Sheila Birungi, manager at the CEC, said: "The Pioneer Programme is a new initiative from the CEC to address the attainment gap and lack of representation of students from underrepresented backgrounds within entrepreneurship and industry. One of the best things about the University of Westminster is the diversity of our student community. We are excited to be working with Foundervine to develop the entrepreneurial, enterprise skills of students participating in the programme. We hope that the experience translates into their increased employability, the creation of viable business ventures and increased confidence for them to thrive in their desired career futures."
There are 25 spaces on the programme which are only open to current undergraduate and postgraduate students who meet the eligibility criteria.
Apply for the Westminster Entrepreneurship Pioneer Programme on Engage.
Learn more about the Westminster Entrepreneurship Pioneer Programme.